College of Natural Nutrition
BSc courses in homeopathy are closing. Is it a victory for campaigners, or just the end of the Blair/Bush era?
The Guardian carries a nice article by Anthea Lipsett, The Opposite of Science (or download pdf of print version).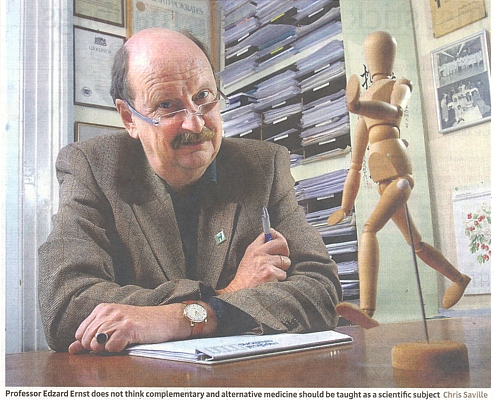 Dr Peter Davies, dean of Westminster's school of integrated health, says
"he welcomes the debate but it isn't as open as he would like."
Well you can say that again. The University of Westminster has refused to send me anything much, and has used flimsy excuses to avoid complying with the Freedom of Information Act. Nevertheless a great deal has leaked out. Not just amethysts emit hig Yin energy, but a whole lot more (watch this space). Given what is already in the public, arena, how can they possibly say things like this?
"Those teaching the courses insist they are academically rigorous and scientific."
There's another remark from an unlikely source that I can agree with too. George Lewith, of Southampton University and Upper Harley Street, is quoted as saying
"The quality of degrees is an open joke . . . "
Whatever next? [Note: Lewith told me later that he was quoted out of context by the Guardian, so it seems that after all he is happy with the courses. So sadly I have to withdraw the credit that I was giving him].
The article emphasises nicely the view that universities that run BSc degrees in things that are fundamentally the opposite of science are deceiving young people and corrupting science itself.
Professor Petts of Westminster seems to think that the problem can be solved by putting more science into the courses The rest of the world realises that as soon as you apply science to homeopathy or naturopathy, the whole subject vanishes in a puff of smoke, I fear that Professor Petts will have to do better,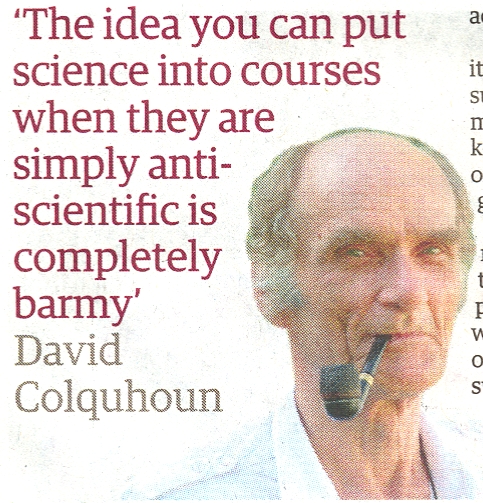 "He [DC] believes the climate is starting to change after the Bush/Blair era where people believed in things because they wished they were true. "This has been going on for a generation and it's about time for a swing in the other direction," he suggests."
Well, one can always hope.
Follow-up
A really good bit of investigative journalism by BBC Inside Out South West.was shown on Wednesday 12th November 2008. Unfortunately it was shown only in the South West. If you are in the UK you can see it on BBC iPlayer. There is a clip on Youtube. It features some very sensible comments from a real dietitian, Catherine Collins, and from Ben Goldacre .
The College of Natural Nutrition is not a university. In fact it is an industrial building in Tiverton, Devon.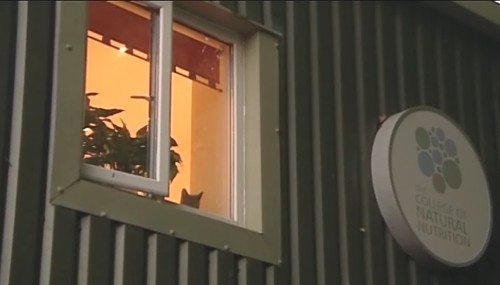 (Could that be a tutor in the window?)
But some of the courses are given in the far grander surroundings of Regent's College in London.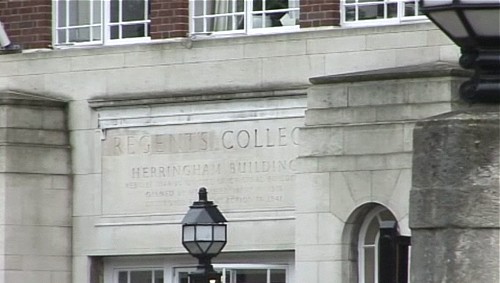 The College of Natural Nutrition diploma (over £1300) is the only qualification of Barbara Nash. Nash is the 'nutritionist' who treated Dawn Page with a 'hydration diet', that resulted in organ failure, epilepsy and brain damage. Nash's insurers paid £800 000. in damages, but didn't admit liability.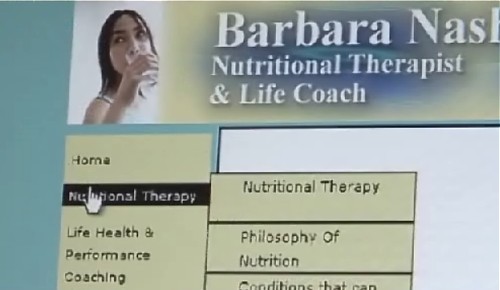 Dr Ben Goldacre pointed out that it perhaps isn't surprising that people like Nash so often act far beyond their competence because they are being "aggrandised by the strange made-up colleges and bodies that are training and accrediting them".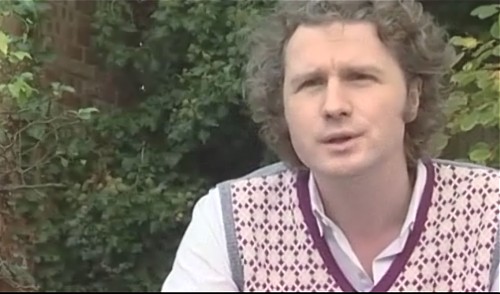 When you see some of the things she was taught, it isn't surprising. Secret video recording revealed some totally bizarre teaching by the College principle, Barbara Wren.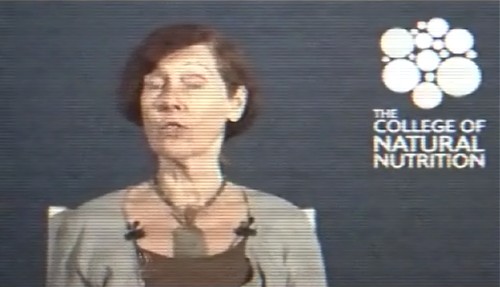 She claimed to have cured thyroid cancer by applying external compresses, half an hour with castor oil and half an hour with your own urine. Claiming to be able to cure cancer is illegal. Of course that isn't done in public, just in private (a bit like Boots' advice on useless supplements)). The BBC did some secret filming.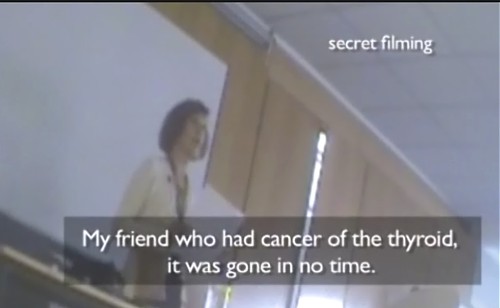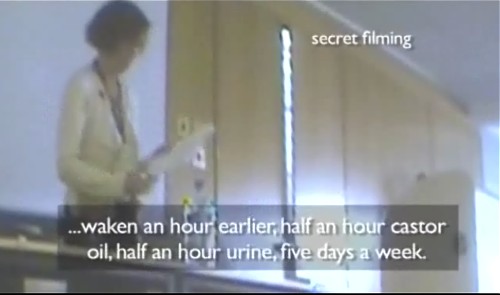 And what caused the cancer? A computer stored under the bed.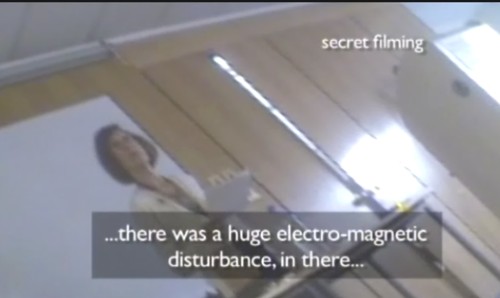 Catherine Collins commented "It would be laughable if it wasn't so serious.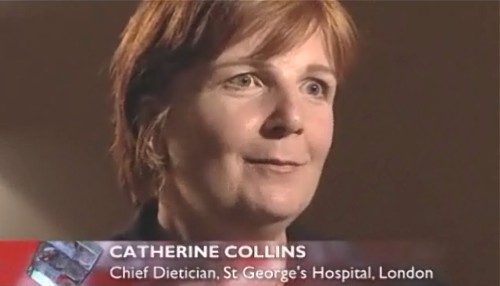 In another lecture, Barbara Wren sounds very peevish because she is going to be prevented from "prescribing" 25 times the safe dose of iodine. She advises her hapless customers to go to a pet shop and buy Lugol's (iodine) solution, used to treat fish tank water, so they can poison themselves in peace.
The College of Natural Nutrition, and Barbara Nash, are both still in business The web site of the former has the disclaimer
"People who take the information and make decisions regarding their health or medical care, which they believe are based on ideas contained in this website, do so at their own risk. The author and publisher are not responsible for any adverse effects or consequences resulting from the use of any of the suggestions or information contained in the website "
I doubt if that is enough to exempt you from the Cancer Act. Anybody who does make medical decisions based on this utterly batty advice might be thought to deserve what they get.
Alternatively, if you are daft enough, buy the course..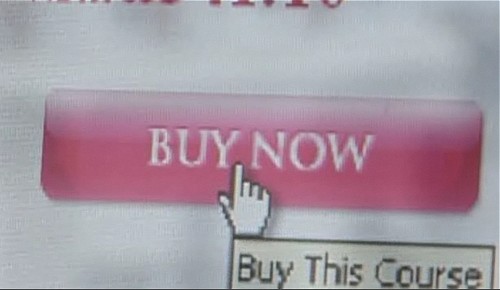 Postscript. Some other blogs that give good information about this topic include Thinking is Dangerous and NHS Blog doctor