On 23rd May 2008 a letter was sent to the vice-chancellor of the University of Westminster, Professor Geoffrey Petts
Dear Professor Petts

You may be aware an article by Zoe Corbyn, published in Times Higher Education 24 April 2008, with the title Experts criticise 'pseudo-scientific' complementary medicine degrees. The subtitle of the article was Vice-chancellors should re-examine courses, say campaigners. In the light of that, we wondered whether you had anything to add to the comments made by David Peters in todays THE. We are preparing a response to that, and it seems fair to ask your view before we proceed.
(In order to save you time, copies of the two articles are attached.)

As an expert on oceans and geomorphology we would have imagined that you would view with some scepticism statements like amethysts emit high yin energy, as taught in your first year course, common to most complementary medicine students, as part if an honours BSc. Unfortunately Peters does not deal with this in his response, so your opinion would be welcome.

Best regards

Edzard Ernst MD, PhD, FRCP, FRCP (Edin.)
Professor of Complementary Medicine, Univerisity of Exeter

Simon Singh Ph.D,
Science writer, Author of Fermat's Last Theorem, The Code Book, etc

David Colquhoun FRS Professor of Pharmacology UCL
Despite reminders, we were never afforded the courtesy of a reply to this, or any other letter.
Professor Petts has, however, replied to a letters sent to him recently by the Nightingale Collaboration. He said
"Whilst I understand your concerns, colleagues of the School of Life Sciences where these courses are offered do not share them. They are not teaching pseudo-science, as you claim,…".
Neither of thse claims is true.I know at least two members of the Life Sciences Faculty who are very worried. One has now left and one has retired. The rest are presumably too scared to speak out.
It is most certainly not true to say they "are not teaching pseudo-science". Both the vice-chancellor and the Dean of Life Sciences, Jane Lewis, have been made aware of what;s happening repeatedly over several years, I can think of no other way to put it but to say Professor Petts is lying. Tha is not a good thing for vice-chancellors to do.
Much of what is taught at Westminster has now been revealed. This seems like a good moment to summarise what we know. Searching this blog for "University of Westminster" yields 39 hits. Of these, 11 show what's taught at Westminster, so I'll summarise them here for easy reference.
March 26th, 2007
The day after "Science degrees without the Science" appeared in Nature, the University of Westminster issued a statement (now vanished, but see debate in THE). In my view, their statement provides the strongest grounds so far to believe that the BSc is inappropriate.
Let's take a look at it.
"The BSc (Hons) Health Sciences: Homeopathy is a fully validated degree that satisfies internal and external quality assurance standards."
Since that time, the university has closed down the BSc in Homeopathy. I have now seen many such validation documents and they are mostly box ticking exercises, not worth the paper they are written on. The worst offender is the University or Wales.
Westminster University BSc: "amethysts emit high yin energy"
April 23rd, 2008
http://dcscience.net/vib-therapies-43s.jpg
| | |
| --- | --- |
| This shows the first set of slides that I got from Westminster (leaked by an angry insider). It has slides on crystal healing and dowsing, things that are at the lunatic fringe even by the standards of alternative medicine. it also relates that an academic who invited me to give a talk at the University of Westminster on the evidence for alternative medal was leaned on heavily by "VC, Provosts and Deans" to prevent that talk taking place. | |
Crystal balls. Professor Petts in Private Eye
February 19th, 2009
Professor Petts makes an appearance in Private Eye. It could held that this counts as bringing your university into disrepute.
February 24th, 2009
BSc courses in homeopathy are closing. Is it a victory for campaigners, or just the end of the Blair/Bush era?
Professor Petts of Westminster

seems to think that the problem can be solved by putting more science into the courses The rest of the world realises that as soon as you apply science to homeopathy or naturopathy, the whole subject vanishes in a puff of smoke, I fear that Professor Petts will have to do better,
The Guardian carries a nice article by Anthea Lipsett, The Opposite of Science (or download pdf of print version).
The last BSc (Hons) Homeopathy closes! But look at what they still teach at Westminster University.
March 30th, 2009
In March 2007 I wrote a piece in Nature on Science degrees without the science. At that time there were five "BSc" degrees in homeopathy. A couple of weeks ago I checked the UCAS site for start in 2009, and found there was only one full "BSc (hons)" left and that was at Westminster University.
Today I checked again and NOW THERE ARE NONE.
A phone call to the University of Westminster tonight confirmed that they have suspended entry to their BSc (Hons) homeopathy degree.
Then I revealed another set of slides, showing a misunderstanding (by the teacher) of statistics, but most chillingly,some very dangerous ideas conveyed to students by Westminster's naturopaths, and in the teaching of Traditional Chinese Medicine, and the great "detox" scam.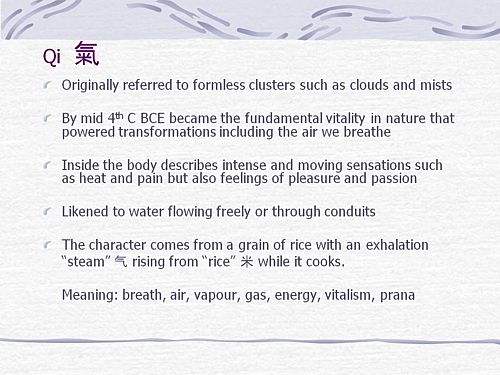 "if you get tuberculosis, it isn't caused by Mycobacterium tuberculosis? And the symptoms are "constructive"? So you don't need to do anything. It's all for the best really.
This isn't just nonsense. It's dangerous nonsense."
"Remember when shopping to favour fruits and vegetables which are in season and locally grown (and ideally organic) as they are more vibrationally compatible with the body."
Locally grown vegetables are "more vibrationally compatible with the body"? Pure mystical gobbledygook. Words fail me.
More make-believe from the University of Westminster. This time it's Naturopathy
June 25th, 2009
| | |
| --- | --- |
| Some truly mind-boggling stuff that's taught to students at Westminster, It includes "Emotrance". A primer on Emotrance says | |
"And then I thought of the lady in the supermarket whose husband had died, and I spend the following time sending her my best wishes, and my best space time quantum healing efforts for her void."
Then there are slides on pendulum diagnosis and "kinesiology", a well-known fraudulent method of diagnosis. It is all perfectly mad.
Why degrees in Chinese medicine are a danger to patients
August 10th, 2009
More lunatic fantasies from Westminster, this time about Chinese medicine.
"Teaching students that the brain is made of marrow is not just absurd, but desperately dangerous for anyone unlucky (or stupid) enough to go to such a person when they are ill."
There is a lot of stuff about cancer that is potentially homicidal.

Legally, you cannot claim to cure cancer
This is not a problem because:
'we treat people not diseases'
This is outrageous and very possibly illegal under the Cancer Act (1939). It certainly poses a huge danger to patients. It is a direct incentive to make illegal, and untrue claims by using weasel words in an attempt to stay just on the right side of the law. But that, of course, is standard practice in alternative medicine,
Emergent Chinese Omics at the University of Westminster/p>
August 27th, 2010
Systems biology is all the rage, No surprise then, to see the University of Westminster advertising a job for a systems biologist in the The Department of Molecular and Applied Biosciences. Well, no surprise there -until you read the small print.
Much has been written here about the University of Westminster, which remains the biggest provider of junk science degrees in the UK, despite having closed two of them.
If there is one thing more offensive than the use of meaningless mystical language, it is the attempt to hijack the vocabulary of real science to promote nonsense. As soon as a quack uses the words "quantum", "energy", "vibration", or now, "systems biology", you can be sure that it's pretentious nonsense.
Hot of the press. Within a few hours of posting this, I was told that Volker Scheid, the man behind the pretentious Chinese medidine omics nonsense has been promoted to a full chair, And the Dean, Jane Lewis has congratulated him for speaking at a Chines Medicine symposium. Even quite sensible people like Lewis are being corrupted. The buck stops with Petts.
More dangerous nonsense from the University of Westminster: when will Professor Geoffrey Petts do something about it?
May 3rd, 2011
| | |
| --- | --- |
| Yet more ghastly slides that are inflicted on Westminster students. How's this for sheer barminess, taught as part of a Bachelor of Science degree? | |
And
" Just in case you happen to have run out of Alaskan Calling All Angels Essence, you can buy it from Baldwin's for £19.95. It's "designed to invoke the nurturing, uplifting and joyful qualities of the angelic kingdom.", and what's more "can also use them any time to cleanse, energize, and protect your auric field." Well that's what it says.in the ad.
Freedom of information reveals some unusual testimonials for the University of Westminster: when will Professor Geoffrey Petts do something about it?
June 20th, 2011
This post gives details of two complaints, one from a student and one from a lecturer. The vice-chancellor certainly knows about them. So why, I wonder, did he say ""Whilst I understand your concerns, colleagues of the School of Life Sciences where these courses are offered do not share them.". He must know that this simply isn't true. It is over a year now ( 10 July 2009 ) that a lecturer wrote to the vice-chancellor and Dean
"I expect that were the Department of Health to be aware of the unscientific teaching and promotion of practices like dowsing, (and crystals, iridology, astrology, and tasting to determine pharmacological qualities of plant extracts) on the Wmin HM [Westminster Herbal Medicine] Course, progress towards the Statutory Regulation of Herbal Medicine could be threatened."
There's only one thing wrong with this. The lecturer underestimated the stupidiity of the Department of Health which went ahead with statutory regulation despite being made aware of what was going on.
The latest example to come to light is cited by Andy Lewis on his Quackometer blog
"There are some even odder characters too, such as Roy Riggs B.Sc who describes himself as a "Holistic Geobiologist" and is "an "professional Earth Energy dowser". He guest lectures at the London Westminster University's School of Integrative Medicine and The Baltic Dowser's Association of Lithuania."
I do wonder who Professor Petts thinks he's fooling. His denial of the obvious fact that his university is teaching pseudo-science serves only to discredit further the University of Westminster and his own integrity.
Follow-up
13 August 2011 I'm intrigued to notice that two days after posting this summary, googling "Geoffrey Petts" brings up this post as #3 on the first page. Actions have consequences.
5 Responses to Professor Geoffrey Petts of the University of Westminster says they "are not teaching pseudo-science". The facts show this is not true