A correspondent has passed on to me a letter from Caroline Flint, Minister of State at the Department of Health. She describes herself as "New Labour [sic] Member of Parliament for the Don Valley constituency in South Yorkshire."
My correspondent describes himself as "a non-scientist member of the general public who has nevertheless become very concerned about the continuing rise of pseudoscience and quackery, particularly its penetration of the government and some institutions who ought to know better.". Join the club! His reaction to this reply was "I am speechless".
The minister offers the opinion that homeopathy works and refers him to the Faculty of Homeopathy, "which has a network of advisors around the country who are pleased to offer advice to members of the public about homeopathic issues". They, of course, will tell him the usual lies. What are Ms Flint's qualifications for offering this appalling advice?. BA Hons in American Literature & History, University of East Anglia, Former local government officer, and Senior researcher/political officer GMB 1991-7.
Ill-informed views like these are certainly consistent with the view that the recent bizarre decision by the MHRA, to allow dishonest labelling of homeopathic products, was taken under instructions from the Department of Health.
O2 AUG 2006
Thank you for your letter of 25 July to Patricia Hewitt enclosing correspondence from your constituent *** about homeopathy on the NHS. I am replying as the Minister responsible for this policy area.
I understand Mr *** is concerned that homeopathic therapy has been made available on the NHS. The Department of Health acknowledges that there are now numerous complementary therapies available in the UK. Some of these therapies have been known to alleviate the symptoms of certain illnesses in cases where orthodox medicine does not seem to have offered a complete solution.
However, it is the responsibility of local NHS organisations to commission healthcare packages for NHS patients, be it complementary or orthodox. Complementary and alternative medicine treatments are clearly attractive to a number of people and so in principle could feature in a range of services offered by local NHS organisations. Primary Care trusts (PCTs) often have specific policies on the extent to which their patients can be given access to complementary medicines and within these policies, it is open to GPs to give access to specific therapies where they consider it is in the interests of the individual patient. The cost-effectiveness, availability and evidence in support of specific therapies are all issues that are taken into account when deciding what treatment to provide.
Mr *** may wish to contact his local PCT and find out what their policies are on complementary therapies including homeopathy. The contact details are:
Kennet and North Wiltshire PCT
Southgate House
Pans Lane
Devizes
SN10 5EQ
Tel: 01380 728 899
Website: www.kennetandwiltspct.nhs.uk/
Mr *** may also wish to contact the Faculty of Homeopathy, which has a network of advisors around the country who are pleased to offer advice to members of the public about homeopathic issues:
Faculty of Homeopathy
15 Clerkenwell Close
London
EC1R 0AA
Tel: 020 7566 7810
Website: www.trusthomeopathy.org
I hope this reply is helpful.
Yours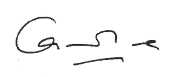 Caroline Flint
Approved by the Minister's Private Office and signed electronically in her absence.
One Response to A letter from Caroline Flint (Department of Health)