It's hard enough to communicate basic ideas about how to assess evidence to adults without having the effort hindered by schools.
The teaching of quackery to 16 year-olds has been approved by a maze of quangos, none of which will take responsibility, or justify their actions. So far I've located no fewer than eight of them.
[For non-UK readers, quango = Quasi-Autonomous Non-Governmental Organisation].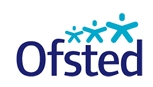 A lot of odd qualifications are accredited by OfQual (see here). Consider, for example, Edexcel Level 3 BTEC Nationals in Health and Social Care (these exams are described here), Download the specifications here and check page 309.
Unit 23: Complementary Therapies for Health and Social Care
NQF Level 3: BTEC National
Guided learning hours: 60

Unit abstract

"In order to be able to take a holistic view towards medicine and health care, health and social care professionals need to understand the potential range of complementary therapies available and how they may be used in the support of conventional medicine."
Well, Goldacre has always said that homeopathy makes the perfect vehicle for teaching how easy it is to be deceived by bad science, so what's wrong? But wait
"Learners will consider the benefits of complementary therapies to health and wellbeing, as well as identifying any contraindications and health and safety issues in relation to their use."
Then later
"The holistic approach to illnesses such as cancer could be used as a focus here. For example, there could be some tutor input to introduce ideas about the role of complementary therapies in the treatment and management of cancer, this being followed up by individual or small group research by learners using both the internet and the services available locally/regionally. If available, a local homeopathic hospital, for example, would be an interesting place to visit."
It's true that to get a distinction, you have to "evaluate the evidence relating to the use of complementary therapies in contemporary society", but it isn't at all clear that this refers to evidence about whether the treatment works.
The really revealing bit comes when you get to the
"Indicative reading for learners
There are many resources available to support this unit.

Websites
www.acupuncture.org.uk British Acupuncture Council
www.bant.org.uk British Association for Nutritional Therapy
www.exeter.ac.uk/sshs/compmed Exeter University's academic department of Complementary medicine
www.gcc-uk.org General Chiropractic Council
www.nimh.org.uk National Institute of Medical Herbalists
www.nursingtimes.net The Nursing Times
www.osteopathy.org.uk General Osteopathic Council
www.the-cma.org.uk The Complementary Medical Association"
This list is truly astonishing. Almost every one of them can be relied on to produce self-serving inaccurate information about the form of "therapy" it exists to promote. The one obvious exception is the reference to Exeter University's academic department of complementary medicine (and the link to that one is wrong). The Nursing Times should be an exception too, but their articles about CAM are just about always written by people who are committed to it.
It is no consolation that the 2005 version was even worse. In its classification of 'therapies' it said "Pharmaceutically mediated: eg herbalism, homeopathy ". Grotesque! And this is the examinng body!
The Teacher
This particular educational disaster came to my attention when I had a letter from a teacher. She had been asked to teach this unit, and wanted to know if I could provide any resources for it. She said that Edexcel hadn't done so. She asked " Do you know of any universities that teach CT's [sic] so I could contact them about useful teaching resources?." She seemed to think that reliable information about homeopathy could be found from a 'university' homeopathy teacher. Not a good sign. It soon emerged why.
She said.
"My students are studying BTEC National Health Studies and the link is Edexcel BTEC National Complimentary [sic] studies."

"I am a psychotherapist with an MA in Education and Psychology. I am also trained in massage and shiatsu and have plenty of personal experience of alternative therapy"
Shiatsu uh? It seems the teacher is already committed to placebo medicine. Nevertheless I spent some time looking for some better teaching material for 16 year-old children. There is good stuff at Planet
Science, and in some of the pamphlets from Sense about Science, not least their latest, I've got nothing to lose by trying it – A guide to weighing up claims about cures and treatments. I sent all this stuff to her, and prefaced the material by saying
"First of all, I should put my cards on the table and say that I am quite appalled by the specification of Unit 23. In particular, it has almost no emphasis at all on the one thing that you want to know about any therapy, namely does it work? The reference list for reading consists almost entirely of organisations that are trying to sell you various sorts of quackery, There is no hint of balance; furthermore it is all quite incompatible with unit 22, which IS concerned with evidence."
At this point the teacher the teacher came clean too, As always, anyone who disagrees with the assessment (if any) of the evidence by a true believer is unmeasured and inflammatory.
"I have found your responses very unmeasured and inflammatory and I am sorry to say that this prejudicial attitude has meant that I have not found your comments useful."
shortly followed by
"I am not coming from a scientific background, neither is the course claiming to be scientific."
That will teach me to spend a couple of hours trying to help a teacher.
What does Edexcel say?
I wrote to Edexcel's science subject advisors with some questions about what was being taught. The response that I got was not from the science subject advisors but from the Head of Customer support, presumably a PR person.
From: (Bola Arabome) 12/11/2008 04.31 PM

Dear Professor Colquhoun

Thank you for email communication concerning the complementary therapies unit which is available in our BTEC National in Health and BTEC National in Health and Social Care qualifications. I have replied on behalf of Stephen Nugus, our science subject advisor, because your questions do not refer to a science qualification. I would like to answer your questions as directly as possible and then provide some background information relating to the qualifications.

The units and whole qualifications for all awarding bodies are accredited by the regulator, the Qualifications and Curriculum Authority. The resource reading list is also produced by us to help teachers and learners. The qualification as a whole is related to the National Occupational Standards for the vocational sectors of Health and Health and social care with consultation taken from the relevant sector skills councils . As you will be aware many of these complementary therapies are available in care centres and health centres under the NHS and in the private sector. The aim of BTEC qualifications is to prepare people for work in these particular sectors. Clearly a critical awareness is encouraged with reference to health and safety and regulation. There are other units, in some cases compulsory, within the qualification with a scientific approach.

' ' ' ' '

Stephen Harris

Head of Customer Support


Aha, so it seems that teaching people to treat sick patients is "not a science qualification". Just a business qualification perhaps?. I haven't yet managed to reach the people who make these decisions, so I persisted with the PR man. Here is part of the next letter (Edexcel's reply in italic).
19 November

I find it quite fascinating that Edexcel regards the treatment of sick patients as not being part of science ("do not refer to a science qualification").

Does that mean Edexcel regard the "Health" part of "Health and Social Care" as being nothing to do with science, and that it therefore doesn't matter if Health Care is unscientific, or even actively anti-scientific?

I am sorry if my answer lacked clarity. My comment, that I had taken your enquiry on behalf of our Science Advisor because this was not a science qualification, was intended to explain why I was replying. It was not intended as a comment on the relationship between Health and Social Care and science. At Edexcel we use bureaucratic categories where we align our management of qualifications with officially recognised occupational sectors. Often we rely on sector bodies such as Sector Skills Councils to endorse or even approve the qualifications we offer. Those involved in production of our Science qualifications and our
Health and Social care qualifications are, as far as I can ascertain, neither anti-scientific nor non-scientific in their approach

(4) You say "The qualification as a whole is related to the National Occupational Standards for the vocational sectors of Health and Health and social care with consultation taken from the relevant sector skills councils". Are you aware that the Skills for Health specifications for Alternative medicine were written essentially by the Prince of Wales Foundation?
When I asked them if they would be writing a competence in talking to trees, they took the question totally seriously!! (You can see the transcript of the conversation at http://dcscience.net/?p=215 ).

The qualification was approved by both 'Skills for Health' and 'Skills for Care and Development' prior to being accredited by QCA. It uses the NOS in Health and Social Care as the basis for many of the mandatory units. The 'Complementary Therapies' NOS were not used. This was not a requirement of a 'Health and Social Care' qualification.

"Are the NOS in Health and Social Care that you mention the ones listed here? http://www.ukstandards.org/Find_Occupational_Standards.aspx?NosFindID=1&ClassificationItemId=174 If so, I can see nothing there about 'complementary therapies'. if I have missed it, I'd be very grateful if you could let me know where it is. If it is not there, I remain very puzzled about the provenance of Unit 23, since you say it is not based on Skills for Health."


Now we are immediately at sea, struggling under a tidal wave of acronyms for endless overlapping quangos. In this one short paragraph we have no fewer than four of them. 'Skills for Health', 'Skills for Care and Development' , 'Quality and Curriculum Authority (QCA) and NOS.
It seems that the specification of unit 23 was written by Edexcel, but Harris (25 Nov) declines to name those responsible
"When I refer to our "Health and Social care team" I mean the mix of Edexcel Staff and the associates we employ on a contract basis as writers, examiners and external verifiers. The writers are generally recruited from those who are involved in teaching and assessment the subjects in schools and colleges. The editorial responsibility lies with the Edexcel Staff. I do not have access to the names of the writers and in any case would not be able to pass on this information. Specifications indicate the managers responsible for authorising publication"

"Edexcel takes full responsibility for its ethical position on this and other issues. However we can not accept responsibility for the opinions expressed in third party materials. There is a disclaimer to this effect at the beginning of the specification. "
" You have the correct link to the Health NOS . These are the standards, which where appropriate, influence our qualifications. However in the case of Unit 23 I understand that there is no link with the Health NOS. I don't know if the NOS cover the unit 23 content."
So, contrary to what I was told at first, neither Skills for Health, nor NOS were involved Or were they (see below)?
So who does take responsibility? Aha that is secret. And the approval by the QCA is also secret.
"I cannot provide you with copies of any correspondence between Skills for Health and Edexcel. We regard this as confidential. "
What does the QCA say?
The strapline of the QCA is
"We are committed to building a world-class education and training framework. We develop and modernise the curriculum, assessments, examinations and qualifications."
Referring school children to the Society of Homeopaths for advice seems to be world-class bollocks rather than world-class education.
When this matter was brought to light by Graeme Paton in the Daily Telegraph, he quoted Kathleen Tattersall, CEO of the QCA. She said
"The design of these diplomas has met Ofqual's high standards. We will monitor them closely as they are delivered to make sure that learners get a fair deal and that standards are set appropriately."
Just the usual vacuous bureaucratic defensive sound-bite there. So I wrote to Kathleen Tattersall myself with some specific questions. The letter went on 2nd September 2008. Up to today, 26 November, I had only letters saying
"Thank you for your email of 12 November addressed to Kathleen Tattersall, a response is being prepared which will be forwarded to you shortly."

"Thank you for your email of 25th November addressed to Kathleen Tattersall. A more detailed response is being prepared which will be sent to you shortly."
Here are some of the questions that I asked.
I wrote to Edexcel's subject advisors about unit 23 and I was told "your questions do not refer to a science qualification". This seems to mean that if it comes under the name "Health Care" then the care of sick patients is treated as though it were nothing to do with science, That seems to me to be both wrong and dangerous, and I should like to hear your view about that question.

Clearly the fundamental problem here is that the BTEC is intended as a vocational training for careers in alternative medicine, As a body concerned with education, surely you cannot ignore the view of 99% of scientists and doctors that almost all alternative medicine is fraud. That doesn't mean that you can't make a living from it, but it surely does create a dilemma for an educational organisation. What is your view of that dilemma?


Eventually, on 27th November, I get a reply (of sorts) It came not from the Kathleen Tattersall of the QCA but from yet another regulatory body, OfQual, the office of the Qualifications and Examinations Regulator. You'd think that they'd know the answers, but if they do they aren't telling, [download whole letter. It is very short. The "more detailed response" says nothing.

Ofqual does not take a view on the detailed content of vocational qualifications as that responsibility sits with the relevant Sector Skills Council which represents employers and others involved in the sector. Ofqual accredits the specifications, submitted by sector-skilled professionals, after ensuring they meet National Occupational Standards. Ofqual relies on the professional judgement of these sector-skilled professionals to include relevant subjects and develop and enhance the occupational standards in their profession.
The accreditation of this BTEC qualification was supported by both Skills for Health, and Skills for Care and Development, organisations which represent the emerging Sector Qualifications Strategies and comply with the relevant National Occupational Standards
Isabel Nisbet
Acting Chief Executive


So no further forward. Every time I ask a question, the buck gets passed to another quango (or two, or three). This letter, in any case, seems to contradict what Edexcel said about the involvement of Skills for Health (that's the talking to trees outfit),
A nightmare maze of quangos
You may well be wondering what the relationship is between Ofqual and the QCA. There is an 'explanation' here.
Ofqual will take over the regulatory responsibilities of the Qualifications and Curriculum Authority (QCA), with stronger powers in relation to safeguarding the standards of qualifications and assessment and an explicit remit as a market regulator. The QCA will evolve into the Qualifications and Curriculum Development Agency (QCDA): supporting Ministers with advice and undertaking certain design and delivery support functions in relation to the curriculum, qualifications, learning and development in the Early Years Foundation Stage, and National Curriculum and Early Years Foundation Stage assessments.
Notice tha QCA won't be abolished. There will be yet another quango.
The result of all this regulatory bureaucracy seems to be worse regulation, Exactly the same thing happens with accreditiation of dodgy degrees in universities.
At one time, a proposal for something like Unit 23 would have been shown to any competent science teacher, who would have said"you must be joking" and binned it. Now a few hundred bureaucrats tick their boxes and rubbish gets approved.
There seems to be nobody in any of these quangos with the education to realise that if you want to know the truth about homeopathy, the last person you ask is the Society of Homeopaths or the Prince of Wales.
What next?
So the mystery remains. I can't find out who is responsible for the provenance of the appallingly anti-science Unit 23, and I can't find out how it got approved. Neither can I get a straight answer to the obvious question about whether it is OK to encourage vocational qualifications for jobs that are bordering on being fraudulent.
.All I can get is platitudes and bland assurances. Everything that might be informative is clouded in secrecy.
The Freedom of Information requests are in. Watch this space. But don't hold your breath.


Follow-up
Here are some attempts to break through the wall of silence.
Edexcel. I sent them this request.
Freedom of Information Act

Hello

I should like to see please all documents from Edexcel and OfQual or QCA (and communications between then) that concern the formulation and approval of Unit 23 (Complementary Therapies) in the level3 BTEC (page 309 in attached document). In vew of the contentious nature of the subject matter, I believe that is is in the public interest that this information be provided

David Colquhoun
The answer was quite fast, and quite unequivocal, Buzz off.
Dear Mr Colquhoun,

Thank you of your e-mail of today's date. I note your request for information pursuant to The Freedom of Information Act. As you may know this Act only applies to public bodies and not to the private sector. Edexcel Limited is privately owned and therefore not subject to this Act. Edexcel is therefore not obliged to provide information to you and is not prepared to give you the information you seek.

Please do not hesitate to contact me again if you have any further queries.

Kate Gregory
Director of Legal Services
Pearson Assessments & Testing
One90 High Holborn, London, WC1V 7BH
T: +44 (0)20 7190 5157 / F: +44 (0)207 190 5478
Email: kate.gregory@pearson. com


This lack of public accountability just compounds their appalling inability to distinguish education from miseducation.
International Therapy Examination Council (ITEC)
Mojo's comment, below, draws attention to the Foundation degree in Complementary Therapies offered by Cornwall College, Camborne, Cornwall (as well as to the fact that the Royal National Lifeboat Institution has been wasting money on 'research' on homeopathy –write to them).
At least the courses are held on the Camborne campus of Cornwall College, not on the Duchy campus (do we detect the hand of the Quacktitioner Royal in all this nonsense?).
Cornwall College descends to a new level of barminess in its course Crystal Healing VTCT Level 3
"Who is this course for?

This course is designed to enhance the skills of the Holistic Therapist. Crystals may be used on their own in conjunction with other therapies such as Indian Head Massage, Aromatherapy and Reflexology. Due to the nature of the demands of the holistic programme this course is only suitable for students over the age of 18."

"What will I be doing on the course?

Students will study the art of Crystal healing which is an energy based treatment where crystals and gemstones are used to channel and focus various energy frequencies."
The crystals are here. I quote.
Objectives


the use of interpersonal skills with client
how to complement other therapies with crystals
the types and effects of different crystals
uses of crystals including cleansing, energising, configurations
concepts of auras and chakras
This is, of course, pure meaningless nonsense. Utter bollocks being offered as further education
Cornwall College has many courses run by ITEC.
The College says
"You will become a professional practitioner with the International Therapy Examination Council (ITEC), study a number of essential modules to give a vocational direction to your study that include: Homeopathy and its application,"
| | |
| --- | --- |
| Who on earth, I hear you cry, are ITEC? That brings us to the seventh organisation in the maze of quangos and private companies involved in the miseducation of young people about science and medicine. It appears, like Edexcel, to be a private company though its web site is very coy about that. | |
After the foundation degree you can go on to "a brand new innovative BSc in Complementary Health Studies (from Sept 2009)"
The ITEC web site says
Oddly enough, there is no mention of accreditation by a University (not that that is worth much). So a few more Freedom of Information requests are going off, in an attempt to find out why are kids are being miseducated about science and medicine.
Meanwhile you can judge the effect of all that education in physiology by one of the sample questions for ITEC Unit 4, reflexology.
The pancreas reflex:


A Extends across both feet
B Is on the right foot only
C Is on the left foot only
D Is between the toes on both feet

Uhuh, they seem to have forgotten the option 'none of the above'.
Or how about a sample question from ITEC Unit 47 – Stone Therapy Massage
Which organ of the body is associated with the element fire?

A Heart
B Liver
C Spleen
D Pancreas

Or perhaps this?
Which incantation makes hot stones work best?

A Incarcerous
B Avada Kedavra,
C Dissendium
D Expelliarmus.
(OK I made the last one up, with help from Harry Potter, but it makes just about as much sense as the real ones).
And guess what? You can't use the Freedom of Information Act to find out how this preposterous rubbish got into the educational system because " ITEC is a private organisation therefore does not come under this legislation". The ability to conduct business in secret is a side effect of the privatisation of public education is another reason why it's a bad idea.
Ofsted
| | |
| --- | --- |
| Ofsted has inspected Cornwall College. They say "We inspect and regulate to achieve excellence in the care of children and young people, and in education and skills for learners of all ages.". I can find no mention of this nonsense in their report, so I've asked them. | |
Ofsted has admitted a spectacular failure in its inspection of child care in the London Borough of Haringey. Polly Curtis wrote in the Guardian (6 Dec 2008) "We failed over Haringey – Ofsted head". It was the front page story. But of course Ofsted don't take the blame, they say they were supplied with false information,
That is precisely what happens whenever a committee or quango endorses rubbish. They look only at the documents sent to them and they don't investigate, don't engage their brains.
In the case of these courses in utter preposterous rubbish, it seems rather likely that the ultimate source of the misinformation is the Princes' Foundation for Integrated Health. Tha views of the Prince of Wales get passed on to the ludicrous Skills for Health and used as a criterion by all the other organisations, without a moment of critical appraisal intervening at any point.
2 December 2008 A link from James Randi has sent the hit rate for this post soaring. Someone there left are rather nice comment.
"A quango seems to be a kind of job creation for the otherwise unemployable 'educated '( degree in alternative navel contemplation) middle classes who can't be expected to do anything useful like cleaning latines ( the only other thing they seem qualified for ). I really hate to think of my taxes paying for this codswollop."
45 Responses to Teaching bad science to children: OfQual and Edexcel are to blame