Homeopathy has become boring, so I'll keep this short.
It's clear that the public have rumbled the fraud and that homeopathy is heading back to where it was in the 1960s, a small lunatic fringe on the High Street.
All university 'degrees' in homeopathy have closed their doors in the last two years.
Even Peter Fisher sounds increasingly desperate in his attempts to defend it.
If it were not for the unconstitutional interference in politics of the Prince of Wales, homeopathy would probably have sunk even further. Princes who meddle like that should be allowed to cool off in the Tower of London. I can't understand why his mother doesn't restrain him before he destroys the monarchy altogether.
The homeopathy industry reminds me of the cigarette industry. Now that they are discredited at home, they turn to exploitation of countries where they get less critical attention.
The most advanced fantastists of the homeopathy business met in the Netherlands on 6th and 7th June to hear about "Homeopathy for Developing Countries". I was invited to attend by no less a person
than Kate Birch (q.v.). The programme included the following.
Treating AIDS in Tanzania
Treating malaria in Tanzania
Treating malaria in Ghana
Treating malaria in Kenya (the notorious Abha Light Foundation)
"Homeopaths from Earth without borders" in Africa and South America. Chagas disease.
Bhaktapur International Homeopathic Clinic, Nepal.
In my view people who exploit third world countries, to spread the myth that you can cure malaria and AIDS with sugar pills, deserve to be convicted of manslaughter, just as in the case in Australia of the homeopaths who allowed their daughter to die of Eczema (see Bogus therapy for real diseases: more homeopathic killing.
My experience of homeopaths is that most of them are desperately sincere about their delusion. It is a surreal experience to listen to them talking amongst themselves about everything from curing a pigeon's broken wing to curing cholera with their magic pills. At least in Australia, it seems that sincere delusion is not a sufficient excuse for killing people.
It is little consolation that we are dealing here with the extreme wing of fantasists. Remember that when homeopaths in London were caught recommending sugar pills for malaria prevention, Peter Fisher said something not far short of what I say.
"I'm very angry about it because people are going to get malaria – there is absolutely no reason to think that homeopathy works to prevent malaria and you won't find that in any textbook or journal of homeopathy so people will get malaria, people may even die of malaria if they follow this advice."
Peter Fisher. Clinical Director of the Royal London Homeopathic Hospital and Homeopathic Physician to the Queen

.A group of young scientists has written an admirable letter to WHO to ask them to prevent this sort of wickedness. Sadly, in the past, WHO has proved itself to be so stifled by political correctness in this sort of area, that is has given some very bad advice). Let's hope they do better this time.
At least, one might think, a meeting like this is free from the pressures of big Pharma that have caused such corruption in the clinical world. Or are they? The sponsor list at the end looks like this.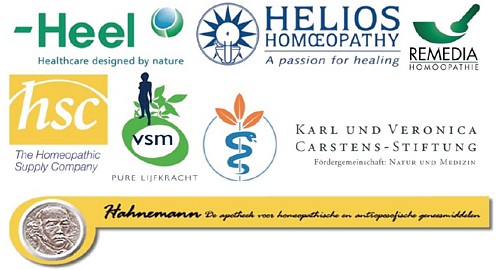 More information at Homeopathic "cures" for malaria: a wicked scam and here, and on many other blogs. Just Google "homeopathy malaria".
Follow-up
9 Responses to Homeopathy Awareness Week. Like tobacco companies, discredited at home, homeopaths exploit poor countries