DC's front page
Look at the right hand sidebar for the latest pages, posts and comments.
First-time comments are moderated: after that they appear straight away.
This blog is written by David Colquhoun. You can Email me.
Jump to Latest diary entry Click here.
Updates. To get a brief email when new items added, check the box in the Comment box on any page. You can also email be directly by clicking here.
Twitter feed is in left sidebar, below 'recently read'.
Updates on Twitter @david_colquhoun. Follow @david_colquhoun
.
Notice. The huge traffic generated by the posting of Stefan Grimm's last email brought down the server for an hour or two on December 3rd. Since it went up at 18.30 on 2nd December, it has been getting a hit every second or so. This has been cured by introduction of a caching system, but this had the side effect of breaking links to most of the pictures and documents on this blog. I now have to correct the links manually on 386 posts and 17 pages. This will take a while to complete.
Truly gobsmacked to find this blog got first prize at the Good Thinking Society UK science blog event. It was shared with PhD student, Suzi Gage @soozaphone. We must have been the youngest and the oldest entrants. More in the diary.
Another unsolicited testimonial: this blog appeared in the Sunday Times guide to the 100 best blogs (May 2009)
This blog is archived by the British Library.
---
22 December 2012. A post in 2006, now removed, criticised the organisation CancerActive, for selling D-mannose and Chloralla with the suggestion that they might help people with cancer. In May 2012, I added to that post a quotation from one of several authors who claimed that there was an a priori case for investigating the relationship between the business and the charitable activities of CancerActive. Mr Woollams then threated to sue me for defamation. As a consequence, the original post has been removed and I am required to publish the following apology. It's better than destitution.
7 November 2013. My agreement with Chris Woollams' lawyers was that the apology should be shown for 6 months. It has now been up for almost 11 months. I am, therefore, removing it. It was, of course, bullied out of me by the threat of destitution. Now, thanks in part to people like him, we have a new Defamation Act. This sort of thing should be much less common in the future.
DC's Improbable Science., at dcscience.net, now comes from a server powered by those wonderful people at The Positive Internet Company. I am enormously grateful to Alex Lomas for his expert help in making the move.
Lime tree in UCL quad, under which I have lunch and talk in summer.
(Older pictures here)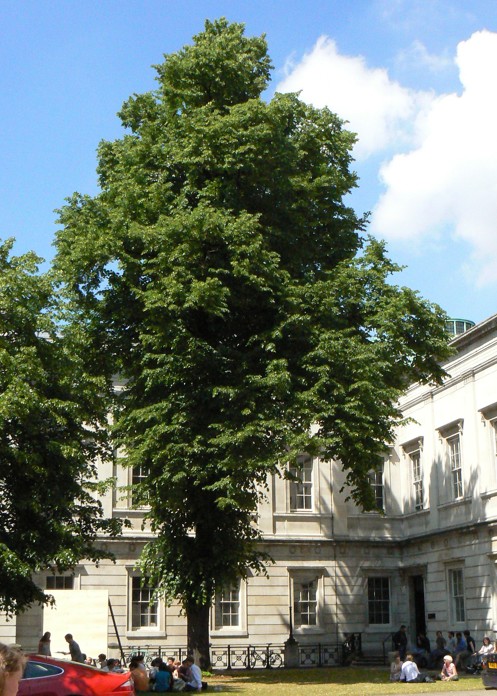 click picture to enlarge


Click picture to watch the Sherlock Holmes video clip (ITV)

"What are you going to do, then?" I [Watson] asked. "To smoke," he [Holmes] answered. "It is quite a three-pipe problem, and I beg that you won't speak to me for fifty minutes."  The Red-Headed League. Adventures of Sherlock Holmes, Arthur Conan-Doyle.  Posted after seeing Roger Llewellyn in The Death and Life of Sherlock Holmes.

This WordPress blog continues, in a new format, the original DC's IMPROBABLE SCIENCE Page. Older entries from there are being transferred here as time allows.
This blog now incorporates 'DC's goodscience', which was centred on university politics, in particular, how science should be organised to get the best results, and the invidious rise of management bollocks and corporatisation. It was started as a vehicle for an extended version of an article that I wrote for the Times Higher Education Supplement, HOW TO GET GOOD SCIENCE. This extended version has now been printed in full in the Physiology News, 69, 12 – 14, 2007 [download the pdf version].
Guardian science podcast is here.
A paper that came out in 2008 was the most fascinating I've been involved in for years. On the nature of partial agonism in the nicotinic receptor superfamily. This is the day job, and so not mentioned much here. But this one represents over three years of hard work, especially by Remigijus Lape, and for once it came out well -positively sexy (if you like ion channels). It featured on UCL News. See also the News and Views in Nature and Making the paper in Nature.
UCL Lunch hour lecture. 16 October, 2007.Science in an Age of Delusions: some examples from scientific fraud, quackery, religion and university politics.
See it here. [Seems that this got the biggest audience of the 2007 lectures]
Some older sites (really they are all about various consequences of the endarkenment). None of these are now maintained.
Committee for UCL. The pages that helped to thwart the 2002 attempt to merge UCL into Imperial.
Save UCL. The much wittier and more elegant site written by a Graduate student at the time of the 2002 takeover attempt by Imperial. See especially "ask Jeremy".
My day job pages
Here is a movie, made by Faculti, about my day job. You can get reprints of the 2004 and 2008 papers form the OneMol site.
I just noticed that the ResearcherID button, above, takes you to a site that doesn't list my most highly cited work. Like other commercial sites it fails to list citations to books or book chapters. Google does that better, and cheaper.
Submit to StumbleUpon
This page has been loadedtimes.

[reached the first half-million on July 3rd 2008]
195 Responses to About DC's IMPROBABLE SCIENCE