Freedom of Information Act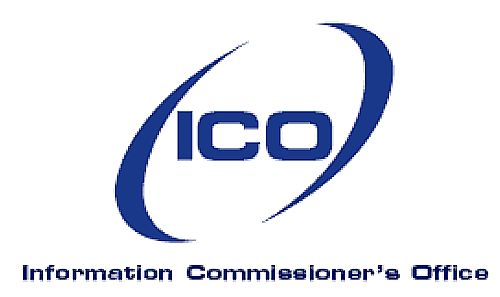 On 24 July 2006, I sent a request to the University of Central Lancashire (UCLAN), under the Freedom of Information Act (2000) I asked to see the teaching materials that were used on their BSc Homeopathy course. The request was refused, citing the exemption under section 43(2) of the Act (Commercial Interests).
Two internal reviews were then held. These reviews upheld and the original refusal on the grounds of commercial interests, Section 43(3), and additionally claimed exemption under Section 21 "that is reasonably accessible to applicants by other means (upon the payment of a fee)….i.e. by enrolling on the course…."
In 21 October 2006 I appealed to the Office of the Information commisioner. (The"public authority" means UCLAN, and "the complainant" is me.)
"The complainant specifically asked the Commissioner to consider the application of section 43(2) to the course materials he had requested. The main thrust of his argument in this regard was that the public authority could not be considered a 'commercial organisation' for the purposes of the Act, and that the public authority had confused 'commercial interests' with 'financial interests'. He however added that if the Commissioner decided section 43(2) was correctly engaged, then it was in the public interest to order disclosure."
In May 2008, my appeal got to the top of the pile, and on 30th March 2009 a judgement was delivered. In all respects but one trivial one, the appeal was upheld. In future universities will not be able to refuse requests for teaching materials.
The Decision Notice is on the web site of the Office of the Information Commissioner, [or download pdf file].
This whole thing has taken so long that the course at which it was aimed has already closed its doors last August (and blamed that, in part, on the problems caused by the Freedom of Information Act). UCLAN also announced a review of all its alternative medicine activities (and asked me to give evidence to it). That review is due to report its findings any time now.
Tha particular course that prompted the request is no longer the point. What matters is that all the usual exemptions claimed by universities have been ruled invalid. Here are a few details
What the decision notice says (the short version)
The full text of the Act is here.
The following three exemptions were judged NOT to apply the requests for university teaching materials. I'll quote some bits from the Decision Notice.
Section 21 provides that –

"Information which is reasonably accessible to the applicant otherwise than under section 1 is exempt information."
34. The public authority's argument suggests that the requested information is reasonably accessible to the complainant if he enrols as a student on the course, and is therefore not accessible to him by any other means outside the Act unless he decides to make a total payment of £9,345 as a combined payment of three years tuition fees.
40. The Commissioner therefore finds that the public authority incorrectly applied the exemption contained at section 21 of the Act.
Section 42(2) provides that –

"Information is exempt information if its disclosure under this Act would, or would be likely to, prejudice the commercial interests of any person (including the public authority holding it)."
71. The Commissioner therefore finds that the section 43(2) was incorrectly engaged by virtue of the fact that the public authority's ability to recruit students is not a commercial interest within the contemplation of section 43(2).
76. In addition to his finding on commercial interests the Commissioner finds that section 43(2) would in any case not be engaged as the likelihood of prejudice to the public authority's ability to recruit students as a result of disclosure under the Act is no more than the likelihood of prejudice resulting from the availability of the course materials to students already enrolled on the course.
Section 36(2)C provides that –

"Information to which this section applies is exempt information if, in the reasonable opinion of a qualified person, disclosure of the information under this Act-

(c) would otherwise prejudice, or would be likely otherwise to prejudice, the effective conduct of public affairs
98. For the reasons set out above, the Commissioner finds that section 36(2)(c) is not engaged as he does not accept the opinion of the qualified person is an objectively reasonable one. He does not find that disclosure would be likely to prejudice the effective conduct of public affairs.
Section 41(1) provides that –

"Information is exempt information if-

(a) it was obtained by the public authority from any other person (including another public authority), and

(b) the disclosure of the information to the public (otherwise than under this Act) by the public authority holding it would constitute a breach of confidence actionable by that or any other person."
56. The Commissioner therefore finds the public authority correctly applied the exemption contained at section 41 to the case studies listed in Annex A. In the Commissioner's view, even though the patients would not be identifiable if the case studies were disclosed, this disclosure would still be actionable by the patients.
The Decision
99. The Commissioner finds that section 41 is engaged
100. He however finds that the exemptions at sections 21, 43(2), and 36(2)(c) are not engaged.
101. The Commissioner therefore finds the public authority in breach of;
• Sections 1(1)(b) and 10(1), because it failed to disclose the remainder of the course materials (i.e. excluding the case studies) to the complainant within 20 working days.
• Section 17(1), because it did not specify in its refusal notice that it was also relying on sections 41 and 36(2)(c).
Steps required
103. The Commissioner requires the public authority to take the following steps to ensure compliance with the Act:
• Disclose all the course materials for the BSc (Hons) in Homeopathy apart from the case studies listed in Annex A of this Notice.
104. The public authority must take the steps required by this notice within 35 calendar days of the date of this notice.
Follow-up
It's hard enough to communicate basic ideas about how to assess evidence to adults without having the effort hindered by schools.
The teaching of quackery to 16 year-olds has been approved by a maze of quangos, none of which will take responsibility, or justify their actions. So far I've located no fewer than eight of them.
[For non-UK readers, quango = Quasi-Autonomous Non-Governmental Organisation].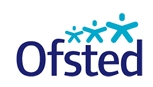 A lot of odd qualifications are accredited by OfQual (see here). Consider, for example, Edexcel Level 3 BTEC Nationals in Health and Social Care (these exams are described here), Download the specifications here and check page 309.
Unit 23: Complementary Therapies for Health and Social Care
NQF Level 3: BTEC National
Guided learning hours: 60

Unit abstract

"In order to be able to take a holistic view towards medicine and health care, health and social care professionals need to understand the potential range of complementary therapies available and how they may be used in the support of conventional medicine."
Well, Goldacre has always said that homeopathy makes the perfect vehicle for teaching how easy it is to be deceived by bad science, so what's wrong? But wait
"Learners will consider the benefits of complementary therapies to health and wellbeing, as well as identifying any contraindications and health and safety issues in relation to their use."
Then later
"The holistic approach to illnesses such as cancer could be used as a focus here. For example, there could be some tutor input to introduce ideas about the role of complementary therapies in the treatment and management of cancer, this being followed up by individual or small group research by learners using both the internet and the services available locally/regionally. If available, a local homeopathic hospital, for example, would be an interesting place to visit."
It's true that to get a distinction, you have to "evaluate the evidence relating to the use of complementary therapies in contemporary society", but it isn't at all clear that this refers to evidence about whether the treatment works.
The really revealing bit comes when you get to the
"Indicative reading for learners
There are many resources available to support this unit.

Websites
www.acupuncture.org.uk British Acupuncture Council
www.bant.org.uk British Association for Nutritional Therapy
www.exeter.ac.uk/sshs/compmed Exeter University's academic department of Complementary medicine
www.gcc-uk.org General Chiropractic Council
www.nimh.org.uk National Institute of Medical Herbalists
www.nursingtimes.net The Nursing Times
www.osteopathy.org.uk General Osteopathic Council
www.the-cma.org.uk The Complementary Medical Association"
This list is truly astonishing. Almost every one of them can be relied on to produce self-serving inaccurate information about the form of "therapy" it exists to promote. The one obvious exception is the reference to Exeter University's academic department of complementary medicine (and the link to that one is wrong). The Nursing Times should be an exception too, but their articles about CAM are just about always written by people who are committed to it.
It is no consolation that the 2005 version was even worse. In its classification of 'therapies' it said "Pharmaceutically mediated: eg herbalism, homeopathy ". Grotesque! And this is the examinng body!
The Teacher
This particular educational disaster came to my attention when I had a letter from a teacher. She had been asked to teach this unit, and wanted to know if I could provide any resources for it. She said that Edexcel hadn't done so. She asked " Do you know of any universities that teach CT's [sic] so I could contact them about useful teaching resources?." She seemed to think that reliable information about homeopathy could be found from a 'university' homeopathy teacher. Not a good sign. It soon emerged why.
She said.
"My students are studying BTEC National Health Studies and the link is Edexcel BTEC National Complimentary [sic] studies."

"I am a psychotherapist with an MA in Education and Psychology. I am also trained in massage and shiatsu and have plenty of personal experience of alternative therapy"
Shiatsu uh? It seems the teacher is already committed to placebo medicine. Nevertheless I spent some time looking for some better teaching material for 16 year-old children. There is good stuff at Planet
Science, and in some of the pamphlets from Sense about Science, not least their latest, I've got nothing to lose by trying it – A guide to weighing up claims about cures and treatments. I sent all this stuff to her, and prefaced the material by saying
"First of all, I should put my cards on the table and say that I am quite appalled by the specification of Unit 23. In particular, it has almost no emphasis at all on the one thing that you want to know about any therapy, namely does it work? The reference list for reading consists almost entirely of organisations that are trying to sell you various sorts of quackery, There is no hint of balance; furthermore it is all quite incompatible with unit 22, which IS concerned with evidence."
At this point the teacher the teacher came clean too, As always, anyone who disagrees with the assessment (if any) of the evidence by a true believer is unmeasured and inflammatory.
"I have found your responses very unmeasured and inflammatory and I am sorry to say that this prejudicial attitude has meant that I have not found your comments useful."
shortly followed by
"I am not coming from a scientific background, neither is the course claiming to be scientific."
That will teach me to spend a couple of hours trying to help a teacher.
What does Edexcel say?
I wrote to Edexcel's science subject advisors with some questions about what was being taught. The response that I got was not from the science subject advisors but from the Head of Customer support, presumably a PR person.
From: (Bola Arabome) 12/11/2008 04.31 PM

Dear Professor Colquhoun

Thank you for email communication concerning the complementary therapies unit which is available in our BTEC National in Health and BTEC National in Health and Social Care qualifications. I have replied on behalf of Stephen Nugus, our science subject advisor, because your questions do not refer to a science qualification. I would like to answer your questions as directly as possible and then provide some background information relating to the qualifications.

The units and whole qualifications for all awarding bodies are accredited by the regulator, the Qualifications and Curriculum Authority. The resource reading list is also produced by us to help teachers and learners. The qualification as a whole is related to the National Occupational Standards for the vocational sectors of Health and Health and social care with consultation taken from the relevant sector skills councils . As you will be aware many of these complementary therapies are available in care centres and health centres under the NHS and in the private sector. The aim of BTEC qualifications is to prepare people for work in these particular sectors. Clearly a critical awareness is encouraged with reference to health and safety and regulation. There are other units, in some cases compulsory, within the qualification with a scientific approach.

' ' ' ' '

Stephen Harris

Head of Customer Support


Aha, so it seems that teaching people to treat sick patients is "not a science qualification". Just a business qualification perhaps?. I haven't yet managed to reach the people who make these decisions, so I persisted with the PR man. Here is part of the next letter (Edexcel's reply in italic).
19 November

I find it quite fascinating that Edexcel regards the treatment of sick patients as not being part of science ("do not refer to a science qualification").

Does that mean Edexcel regard the "Health" part of "Health and Social Care" as being nothing to do with science, and that it therefore doesn't matter if Health Care is unscientific, or even actively anti-scientific?

I am sorry if my answer lacked clarity. My comment, that I had taken your enquiry on behalf of our Science Advisor because this was not a science qualification, was intended to explain why I was replying. It was not intended as a comment on the relationship between Health and Social Care and science. At Edexcel we use bureaucratic categories where we align our management of qualifications with officially recognised occupational sectors. Often we rely on sector bodies such as Sector Skills Councils to endorse or even approve the qualifications we offer. Those involved in production of our Science qualifications and our
Health and Social care qualifications are, as far as I can ascertain, neither anti-scientific nor non-scientific in their approach

(4) You say "The qualification as a whole is related to the National Occupational Standards for the vocational sectors of Health and Health and social care with consultation taken from the relevant sector skills councils". Are you aware that the Skills for Health specifications for Alternative medicine were written essentially by the Prince of Wales Foundation?
When I asked them if they would be writing a competence in talking to trees, they took the question totally seriously!! (You can see the transcript of the conversation at http://dcscience.net/?p=215 ).

The qualification was approved by both 'Skills for Health' and 'Skills for Care and Development' prior to being accredited by QCA. It uses the NOS in Health and Social Care as the basis for many of the mandatory units. The 'Complementary Therapies' NOS were not used. This was not a requirement of a 'Health and Social Care' qualification.

"Are the NOS in Health and Social Care that you mention the ones listed here? http://www.ukstandards.org/Find_Occupational_Standards.aspx?NosFindID=1&ClassificationItemId=174 If so, I can see nothing there about 'complementary therapies'. if I have missed it, I'd be very grateful if you could let me know where it is. If it is not there, I remain very puzzled about the provenance of Unit 23, since you say it is not based on Skills for Health."


Now we are immediately at sea, struggling under a tidal wave of acronyms for endless overlapping quangos. In this one short paragraph we have no fewer than four of them. 'Skills for Health', 'Skills for Care and Development' , 'Quality and Curriculum Authority (QCA) and NOS.
It seems that the specification of unit 23 was written by Edexcel, but Harris (25 Nov) declines to name those responsible
"When I refer to our "Health and Social care team" I mean the mix of Edexcel Staff and the associates we employ on a contract basis as writers, examiners and external verifiers. The writers are generally recruited from those who are involved in teaching and assessment the subjects in schools and colleges. The editorial responsibility lies with the Edexcel Staff. I do not have access to the names of the writers and in any case would not be able to pass on this information. Specifications indicate the managers responsible for authorising publication"

"Edexcel takes full responsibility for its ethical position on this and other issues. However we can not accept responsibility for the opinions expressed in third party materials. There is a disclaimer to this effect at the beginning of the specification. "
" You have the correct link to the Health NOS . These are the standards, which where appropriate, influence our qualifications. However in the case of Unit 23 I understand that there is no link with the Health NOS. I don't know if the NOS cover the unit 23 content."
So, contrary to what I was told at first, neither Skills for Health, nor NOS were involved Or were they (see below)?
So who does take responsibility? Aha that is secret. And the approval by the QCA is also secret.
"I cannot provide you with copies of any correspondence between Skills for Health and Edexcel. We regard this as confidential. "
What does the QCA say?
The strapline of the QCA is
"We are committed to building a world-class education and training framework. We develop and modernise the curriculum, assessments, examinations and qualifications."
Referring school children to the Society of Homeopaths for advice seems to be world-class bollocks rather than world-class education.
When this matter was brought to light by Graeme Paton in the Daily Telegraph, he quoted Kathleen Tattersall, CEO of the QCA. She said
"The design of these diplomas has met Ofqual's high standards. We will monitor them closely as they are delivered to make sure that learners get a fair deal and that standards are set appropriately."
Just the usual vacuous bureaucratic defensive sound-bite there. So I wrote to Kathleen Tattersall myself with some specific questions. The letter went on 2nd September 2008. Up to today, 26 November, I had only letters saying
"Thank you for your email of 12 November addressed to Kathleen Tattersall, a response is being prepared which will be forwarded to you shortly."

"Thank you for your email of 25th November addressed to Kathleen Tattersall. A more detailed response is being prepared which will be sent to you shortly."
Here are some of the questions that I asked.
I wrote to Edexcel's subject advisors about unit 23 and I was told "your questions do not refer to a science qualification". This seems to mean that if it comes under the name "Health Care" then the care of sick patients is treated as though it were nothing to do with science, That seems to me to be both wrong and dangerous, and I should like to hear your view about that question.

Clearly the fundamental problem here is that the BTEC is intended as a vocational training for careers in alternative medicine, As a body concerned with education, surely you cannot ignore the view of 99% of scientists and doctors that almost all alternative medicine is fraud. That doesn't mean that you can't make a living from it, but it surely does create a dilemma for an educational organisation. What is your view of that dilemma?


Eventually, on 27th November, I get a reply (of sorts) It came not from the Kathleen Tattersall of the QCA but from yet another regulatory body, OfQual, the office of the Qualifications and Examinations Regulator. You'd think that they'd know the answers, but if they do they aren't telling, [download whole letter. It is very short. The "more detailed response" says nothing.

Ofqual does not take a view on the detailed content of vocational qualifications as that responsibility sits with the relevant Sector Skills Council which represents employers and others involved in the sector. Ofqual accredits the specifications, submitted by sector-skilled professionals, after ensuring they meet National Occupational Standards. Ofqual relies on the professional judgement of these sector-skilled professionals to include relevant subjects and develop and enhance the occupational standards in their profession.
The accreditation of this BTEC qualification was supported by both Skills for Health, and Skills for Care and Development, organisations which represent the emerging Sector Qualifications Strategies and comply with the relevant National Occupational Standards
Isabel Nisbet
Acting Chief Executive


So no further forward. Every time I ask a question, the buck gets passed to another quango (or two, or three). This letter, in any case, seems to contradict what Edexcel said about the involvement of Skills for Health (that's the talking to trees outfit),
A nightmare maze of quangos
You may well be wondering what the relationship is between Ofqual and the QCA. There is an 'explanation' here.
Ofqual will take over the regulatory responsibilities of the Qualifications and Curriculum Authority (QCA), with stronger powers in relation to safeguarding the standards of qualifications and assessment and an explicit remit as a market regulator. The QCA will evolve into the Qualifications and Curriculum Development Agency (QCDA): supporting Ministers with advice and undertaking certain design and delivery support functions in relation to the curriculum, qualifications, learning and development in the Early Years Foundation Stage, and National Curriculum and Early Years Foundation Stage assessments.
Notice tha QCA won't be abolished. There will be yet another quango.
The result of all this regulatory bureaucracy seems to be worse regulation, Exactly the same thing happens with accreditiation of dodgy degrees in universities.
At one time, a proposal for something like Unit 23 would have been shown to any competent science teacher, who would have said"you must be joking" and binned it. Now a few hundred bureaucrats tick their boxes and rubbish gets approved.
There seems to be nobody in any of these quangos with the education to realise that if you want to know the truth about homeopathy, the last person you ask is the Society of Homeopaths or the Prince of Wales.
What next?
So the mystery remains. I can't find out who is responsible for the provenance of the appallingly anti-science Unit 23, and I can't find out how it got approved. Neither can I get a straight answer to the obvious question about whether it is OK to encourage vocational qualifications for jobs that are bordering on being fraudulent.
.All I can get is platitudes and bland assurances. Everything that might be informative is clouded in secrecy.
The Freedom of Information requests are in. Watch this space. But don't hold your breath.


Follow-up
Here are some attempts to break through the wall of silence.
Edexcel. I sent them this request.
Freedom of Information Act

Hello

I should like to see please all documents from Edexcel and OfQual or QCA (and communications between then) that concern the formulation and approval of Unit 23 (Complementary Therapies) in the level3 BTEC (page 309 in attached document). In vew of the contentious nature of the subject matter, I believe that is is in the public interest that this information be provided

David Colquhoun
The answer was quite fast, and quite unequivocal, Buzz off.
Dear Mr Colquhoun,

Thank you of your e-mail of today's date. I note your request for information pursuant to The Freedom of Information Act. As you may know this Act only applies to public bodies and not to the private sector. Edexcel Limited is privately owned and therefore not subject to this Act. Edexcel is therefore not obliged to provide information to you and is not prepared to give you the information you seek.

Please do not hesitate to contact me again if you have any further queries.

Kate Gregory
Director of Legal Services
Pearson Assessments & Testing
One90 High Holborn, London, WC1V 7BH
T: +44 (0)20 7190 5157 / F: +44 (0)207 190 5478
Email: kate.gregory@pearson. com


This lack of public accountability just compounds their appalling inability to distinguish education from miseducation.
International Therapy Examination Council (ITEC)
Mojo's comment, below, draws attention to the Foundation degree in Complementary Therapies offered by Cornwall College, Camborne, Cornwall (as well as to the fact that the Royal National Lifeboat Institution has been wasting money on 'research' on homeopathy –write to them).
At least the courses are held on the Camborne campus of Cornwall College, not on the Duchy campus (do we detect the hand of the Quacktitioner Royal in all this nonsense?).
Cornwall College descends to a new level of barminess in its course Crystal Healing VTCT Level 3
"Who is this course for?

This course is designed to enhance the skills of the Holistic Therapist. Crystals may be used on their own in conjunction with other therapies such as Indian Head Massage, Aromatherapy and Reflexology. Due to the nature of the demands of the holistic programme this course is only suitable for students over the age of 18."

"What will I be doing on the course?

Students will study the art of Crystal healing which is an energy based treatment where crystals and gemstones are used to channel and focus various energy frequencies."
The crystals are here. I quote.
Objectives


the use of interpersonal skills with client
how to complement other therapies with crystals
the types and effects of different crystals
uses of crystals including cleansing, energising, configurations
concepts of auras and chakras
This is, of course, pure meaningless nonsense. Utter bollocks being offered as further education
Cornwall College has many courses run by ITEC.
The College says
"You will become a professional practitioner with the International Therapy Examination Council (ITEC), study a number of essential modules to give a vocational direction to your study that include: Homeopathy and its application,"
| | |
| --- | --- |
| Who on earth, I hear you cry, are ITEC? That brings us to the seventh organisation in the maze of quangos and private companies involved in the miseducation of young people about science and medicine. It appears, like Edexcel, to be a private company though its web site is very coy about that. | |
After the foundation degree you can go on to "a brand new innovative BSc in Complementary Health Studies (from Sept 2009)"
The ITEC web site says
Oddly enough, there is no mention of accreditation by a University (not that that is worth much). So a few more Freedom of Information requests are going off, in an attempt to find out why are kids are being miseducated about science and medicine.
Meanwhile you can judge the effect of all that education in physiology by one of the sample questions for ITEC Unit 4, reflexology.
The pancreas reflex:


A Extends across both feet
B Is on the right foot only
C Is on the left foot only
D Is between the toes on both feet

Uhuh, they seem to have forgotten the option 'none of the above'.
Or how about a sample question from ITEC Unit 47 – Stone Therapy Massage
Which organ of the body is associated with the element fire?

A Heart
B Liver
C Spleen
D Pancreas

Or perhaps this?
Which incantation makes hot stones work best?

A Incarcerous
B Avada Kedavra,
C Dissendium
D Expelliarmus.
(OK I made the last one up, with help from Harry Potter, but it makes just about as much sense as the real ones).
And guess what? You can't use the Freedom of Information Act to find out how this preposterous rubbish got into the educational system because " ITEC is a private organisation therefore does not come under this legislation". The ability to conduct business in secret is a side effect of the privatisation of public education is another reason why it's a bad idea.
Ofsted
| | |
| --- | --- |
| Ofsted has inspected Cornwall College. They say "We inspect and regulate to achieve excellence in the care of children and young people, and in education and skills for learners of all ages.". I can find no mention of this nonsense in their report, so I've asked them. | |
Ofsted has admitted a spectacular failure in its inspection of child care in the London Borough of Haringey. Polly Curtis wrote in the Guardian (6 Dec 2008) "We failed over Haringey – Ofsted head". It was the front page story. But of course Ofsted don't take the blame, they say they were supplied with false information,
That is precisely what happens whenever a committee or quango endorses rubbish. They look only at the documents sent to them and they don't investigate, don't engage their brains.
In the case of these courses in utter preposterous rubbish, it seems rather likely that the ultimate source of the misinformation is the Princes' Foundation for Integrated Health. Tha views of the Prince of Wales get passed on to the ludicrous Skills for Health and used as a criterion by all the other organisations, without a moment of critical appraisal intervening at any point.
2 December 2008 A link from James Randi has sent the hit rate for this post soaring. Someone there left are rather nice comment.
"A quango seems to be a kind of job creation for the otherwise unemployable 'educated '( degree in alternative navel contemplation) middle classes who can't be expected to do anything useful like cleaning latines ( the only other thing they seem qualified for ). I really hate to think of my taxes paying for this codswollop."
It seems that validation committees often don't look beyond the official documents. As a result, the validations may not be worth the paper they are written on. Try this one.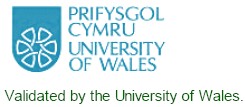 One of the best bits of news recently was the downfall of Matthias Rath. He's the man who peddled vitamin pills for AIDS in Africa, and encouraged the AIDS denialists in the South African government. Thabo Mbeki and his Health Minister, Mrs Beetroot, have gone now, thank heavens.

Rath was one of the best illustrations of the murderous effect of selling ineffective treatments. The fact that nobody in the "nutritional therapy" industry has uttered a word of condemnation for this man illustrates better than anything one can imagine the corrupt state of "nutritional therapy". The people who kept silent include the British Association of Nutritional Therapists (BANT).
It might be surprising, then, to find the Northern College of Acupuncture proudly adding a course in alternative nutrition to its courses in acupuncture (now known to be a theatrical placebo) and Chinese herbal medicine (largely untested and sometimes toxic). It might be even more surprising to find the boast that the course is validated by the University of Wales. It seemed a good idea to find out a bit more about how this came about. Thanks to the Freedom of Information Act, some interesting things can be discovered.
Polly Toynbee's superb article, Quackery and superstition – available soon on the NHS, written in January 2008, mentioned diplomas and degrees in complementary therapies offered by, among others, the University of Wales. This elicited a letter of protest to Toynbee from the Vice-Chancellor of the University of Wales, Professor Marc Clement BSc, PhD, MInstP, CEng,CPhys,FIET. He invited her to visit the university to see their "validation and monitoring procedures (including the University's very specific guidelines on health studies disciplines".
So let's take a look at these validation procedures and guidelines.
The validation process
The Northern College of Acupuncture submitted a 148 page proposal for the course in October 2007. The document has all the usual edu-bollocks jargon, but of course doesn't say much about clinical trials, though it does boast about an unblinded trial of acupuncture published in 2006 which, because of lack of appropriate controls, served only to muddy the waters. : This submission was considered by the University's validation committee last December.

Panel of Assessors:

Professor Nigel Palastanga (Chair), Cardiff University

Dr Celia Bell (School of Health and Social Sciences Middlesex University)

Dr John Fish (Moderator designate) (Institute of Biological Sciences University of Wales, Aberystwyth)

Ms Rhiannon Harris (Centre for Nutrition & Dietetics University of Wales Institute,
Cardiff (UWIC))

Ms Felicity Moir (School of Integrated Health University of Westminster)
The whole validation document is only four pages long [download it]. The most interesting thing about it is that the words 'evidence' or 'critical' do not occur in it a single time. It has all the usual bureaucratic jargon of such documents but misses entirely the central point.
Does that mean that the University of Wales doesn't care about evidence or critical thinking? Well, not on paper. Two years previously a short document called Health Studies Guidelines had been written by Dr Brian Spriggs (Health Studies Validation Consultant, since retired) for the Health Studies Committee, and it was approved on 21 April 2005. It starts well.
"Degrees in the Health Studies field are expected to promote an understanding of the importance of the scientific method and an evidence-base to underpin therapeutic interventions and of research to expand that base."
It even goes on to say that a BSc degree in homeopathy is "unacceptable". Don't get too excited though, because it also says that acupuncture and Chinese herbal stuff is quite OK. How anyone can imagine they live up to the opening sentence beats me. And it gets worse. It says that all sorts of rather advanced forms of battiness are OK if they form only part of another degree. They include Homeopathy, Crystal therapy. Dowsing, Iridology; Kinesiology, Radionics, Reflexology, Shiatsu, Healing, and Maharishi Ayurvedic Medicine.
Dowsing? Crystal therapy? Just let me remind you. We are living in 2008. It is easy to forget that when ploughing through all this new age junk.
The Validation Handbook of Quality Assurance: Health Studies (2007) runs to an astonishing 256 pages [download the whole thing]. On page 12 we find the extent of the problem.
"The University of Wales validates a number of schemes in the Health Studies field. At the current time we have undergraduate and/or postgraduate degree schemes in Acupuncture, Animal Manipulation, Chiropractic, Herbal Medicine, Integrative Psychotherapy, Osteopathy, Osteopathic Studies, Traditional Chinese Medicine and Regulatory Affairs, both in the UK and overseas."
That sounds pretty shocking. Further down on page 12, though, we find this.
"Degrees in the Health Studies field are expected to promote an understanding of the importance of the scientific method and an evidence-base to underpin therapeutic interventions and of research to expand that base. The mission is to promote and require the critical evaluation of the practices, doctrines, beliefs, theories and hypotheses that underlie the taught therapeutic measures of the discipline."
They are indeed fine words. The problem is that I can detect no sign in the submission, nor in its consideration by the validation committee, that any attempt whatsoever was made to ensure that the course complied with these requirements.
The only sign of concern I could detect of any concern about the quality of what was being taught came in a minute to a meeting of the Health Studies Committee meeting on 24th April 2008.
"Members received a copy of an article entitled Quackery and superstition available soon on the NHS which appeared in The Guardian newspaper in January 2008, and a copy of the Vice- Chancellors response. Members agreed that this article was now historical but felt that if/when the issue were to arise again; the key matter of scientific rigour should be stressed. The Committee agreed that this was the most critical element of all degree schemes in the University of Wales portfolio of health studies schemes. It was felt it would be timely to re-examine the schemes within the portfolio as well as the guidelines for consideration of Health Studies schemes at the next meeting. The Committee might also decide that Institutions would be required to include literature reviews (as part of their validation submission) to provide evidence for their particular profession/philosophy. It was agreed that the guidelines would be a vital document in the consideration of new schemes and during preliminary visits to prospective Institutions. "
The Press Office had passed Polly Toynbee's article to them. Curiously the Health Studies Committee dismissed it as "historical", simply because it was written three months earlier. That is presumably "historical" in the sense that the public will have forgotten about it, rather than in the sense that the facts of the matter have changed since January. So, at least for the nutrition degree, Toynbee's comments were simply brushed under the carpet.
After a few cosmetic changes of wording the validation was completed on 16th January 2008. For example the word "diagnosis" was removed in 43 places and "rewritten in terms of evaluation and assessment". There was, needless to say, no indication that the change in wording would change anything in what was taught to students.
You may think that I am being a bit too harsh. Perhaps the course is just fine after all? The problem is that the submission and the reaction of the validation committee tell you next to nothing about what actually matters, and that is what is taught. There is only a vague outline of that in the submission (and part of it was redacted on the grounds that if it were made public somebody might copy ;it. Heaven forbid).
That is why I have to say, yet again, that this sort of validation exercise is not worth the paper it's written on.
How can we find out a bit more? Very easily as it happens. Just Google. What matters is not so much formal course outlines but who teaches them.
The nutrition course
The title of the course is just "Nutrition", not 'Nutritional Therapy' or 'Alternative Nutrition'. That sounds quite respectable but a glance at the prospectus shows immediately that it is full-blown alternative medicine.
Already in July 2007, the glowing press releases for the course had attracted attention from the wonderfully investigative web site HolfordWatch. I see no sign that the validation committee was aware of this. But if not, why not? I would describe is as dereliction of academic duty.
"This pioneering course is unique in that it is firmly rooted in both Western nutritional science and naturopathic medicine and also covers concepts of nutrition within traditional Chinese, Japanese, Tibetan and Ayurvedic medicine.

This means that graduates will gain comprehensive understanding of both modern scientific knowledge and ancient wisdom concerning nutrition and dietetics."
Ancient wisdom, of course, means something that your are supposed to believe though there is no good reason to think it's true. In the end, though, almost the only thing that really matters about any course is who is running it. The brochure shows that all of the people are heavily into every form of alternative nuttiness.
Course Director and Tutor: Jacqueline Young nutritionist, naturopath, clinical psychologist and Oriental medical practitioner

Nutrition Tutors:

Elaine Aldred (qualified as a chiropractor with the Anglo European Chiropractic College, as an acupuncturist with the British College of Acupuncture and as a Western Medical Herbalist with the College of Phytotherapy. She recently also qualified in Chinese herbal medicine with the Northern College of Acupuncture.)

Sue Russell (3 year diploma in nutritional therapy at the Institute of Optimum Nutrition. She currently practises as a nutritional therapist and also works part-time as a manager at the Northern College of Homeopathic Medicine.)

Anuradha Sharma (graduated as a dietician from Leeds Metropolitan University in 2002 and subsequently completed a Naturopathy certificate and a post-graduate diploma in acupuncture).
Guest Lecturers include : Dr John Briffa, Professor Jane Plant, M.B.E. (a geochemist turned quack), and, most revealingly, none other than the UK's most notorious media celebrity and pill peddler, Patrick Holford.
So much has been written about Holford's appalling abuse of science, one would have thought that not even a validation committee could have missed it.
"The course has been created by Jacqueline Young", so let's look a bit further at her track record.
Jacqueline Young has written a book, 'Complementary Medicine for Dummies' [Ed: ahem shouldn't that be Dummies for Complementary Medicine?]. You can see parts of it on Google Books. Did the validation committee bother to look at it? As far as I can tell, the words 'randomised' or 'clinical trial' occur nowhere in the book.
The chapter on Tibetan medicine is not very helpful when it comes to evidence but for research we are referred to the Tibetan Medical and Astrology Institute. Guess what? That site gives no evidence either. So far not a single university has endorsed Astrology (there is a profitable niche there for some vice-chancellor).
Here are few samples from the book. The advice seems to vary from the undocumented optimism of this

Well researched? No. Safe? Nobody knows. Or this

Mandarin peel prevents colds and flu? Old wive's tale. Then there are things that verge on the weird, like this one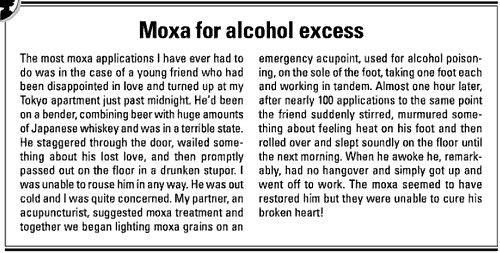 or the deeply bizarre like this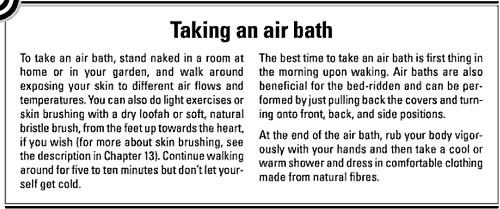 The problem of Jacqueline Young's fantasy approach to facts was pointed out at least as far back as 2004, by Ray Girvan., who wrote about it again in May 2005. The problems were brought to wider attention when Ben Goldacre wrote two articles in his Badscience column, Imploding Researchers (September 2005), and the following week, Tangled Webs.
"we were pondering the ethics and wisdom of Jacqueline Young dishing out preposterous, made-up, pseudoscientific nonsense as if it was authoritative BBC fact, with phrases such as: "Implosion researchers have found that if water is put through a spiral its electrical field changes and it then appears to have a potent, restorative effect on cells." "
and later
"Take this from her article on cranial osteopathy, riddled with half truths: "Sutherland found that the cranial bones (the skull bones encasing the brain) weren't fused in adulthood, as was widely believed, but actually had a cycle of slight involuntary movement." In fact the cranial bones do fuse in adulthood.

She goes on: "This movement was influenced by the rhythmic flow of cerebrospinal fluid (the nourishing and protective fluid that circulates through the spinal canal and brain) and could become blocked." There have now been five studies on whether "cranial osteopaths" can indeed feel these movements, as they claim, and it's an easy experiment to do: ask a couple of cranial osteopaths to write down the frequency of the rhythmic pulses on the same person's skull, and see if they give the same answer. They don't. A rather crucial well-replicated finding to leave out of your story.
That was in 2005 and since then all of Young's "preposterous, made-up, pseudoscientific nonsense" (along with most of the other stuff about junk medicine) has vanished from the BBC's web site, after some people with a bit of common sense pointed out what nonsense it was. But now we see them resurfacing in a course validated by a serious university. The BBC had some excuse (after all, it is run largely by arts graduates). I can see no excuses for the University of Wales.
Incidentally, thanks to web archive you can still read Young's nonsense, long after the BBC removed it. Here is a quotation.
"Implosion researchers have found that if water is put through a spiral its ,field changes and it then appears to have a potent, restorative effect on cells. In one study, seedlings watered with spiralised water grew significantly faster, higher and stronger than those given ordinary water."
The vice-chancellor of the University of Wales, Marc Clement, is a physicist (Department of Electrical and Electronic Engineering), so can he perhaps explain the meaning of this?
Selection committees for jobs (especially senior jobs) and validation committees for courses, might make fewer mistakes if they didn't rely so much on formal documents and did a little more investigation themselves. That sort of thing is why the managerial culture not only takes a lot more time, but also gives a worse result.
It would have taken 10 minutes with Google to find out about Young's track record, but they didn't bother. As a result they have spent a long time producing a validation that isn't worth the paper it's written on. That makes the University of Wales a bit of a laughing stock. Worse still, it brings science itself into disrepute.
Follow-up
What does the University of Wales say? So far, nothing. Last week I sent brief and polite emails to Professor Palastanga and to Professor Clement to try to discover whether it is true that the validation process had indeed missed the fact that the course organiser's writings had been described as "preposterous, made-up, pseudoscientific nonsense" in the Guardian.
So far I have had no reply from the vice-chancellor, but on .26 October I did get an answer from Prof Palastaga.
As regards the two people you asked questions about – J.Young – I personally am not familiar with her book and nobody on the validation panel raised any concerns about it. As for P.Holford similarly there were no concerns expressed about him or his work. In both cases we would have considered their CV's as presented in the documentation as part of the teaching team. In my experience of conducting degree validations at over 16 UK Universities this is the normal practice of a validation panel.

I have to say this reply confirms my worst fears. Validation committees such as this one simply don't do their duty. They don't show the curiosity that is needed to discover the facts about the things that they are meant to be judging. How could they not have looked at the book by the very person that they are validating? After all that has been written about Patrick Holford, it is simply mind-boggling that the committee seems to have been quite unaware of any of it.

It is yet another example of the harm done to science by an unthinking, box-ticking approach.
Pharmacology. A Handbook for Complementary Healthcare Professionals
Elsevier were kind enough to send me an inspection copy of this book, which is written by one of the nutrition course tutors, Elaine Aldred. She admits that pharmacology is "considered by most students to be nothing more that a 'hoop-jumping' exercise in the process of becoming qualified". She also says. disarmingly. that "I was certainly not the most adept scientist at school and found my university course a trial".
The book has all the feel of a cut and paste job. It is mostly very simple (if not simplistic). though for no obvious reason it starts with a long (and very amateur) discussion of chemical bonding Then molecules are admitted to be indivisible (but, guess what, the subject of homeopathy is avoided). There is a very short section on ion channels, though, bizarrely, it appears under the heading "How do drugs get into cells?". Since the author is clearly not able to make the distinction between volts and coulombs, the discussion is more likely to confuse the reader than to help.
Then a long section on plants. It starts of by asserting that "approximately a quarter of prescription drugs contain at least one chemical that was originally isolated and extracted from a plant".. This cannot be even remotely correct. There are vast tables showing complicated chemical structures, but the usual inadequate
list of their alleged actions This is followed by a quick gallop through some classes of conventional drugs, illustrated again mainly by chemical structures not data. Hormone replacement therapy is mentioned, but the chance to point out that it is one of the best illustrations of the need for RCTs is missed.
The one thing that one would really like to see in such a book is a good account of how you tell whether or not a drug works in man. This is relegated to five pages at the end of the book, and it is, frankly, pathetic. It
is utterly uncritical in the one area that matters more than any other for people who purport to treat patients. All you get is a list of unexplained bullet points.
If this book is the source of the "scientific content" of the nutrition course, things are as bad as we feared.
Today is a good day for anyone who deplores dangerous confidence tricksters. In particular it is a good day for Ben Goldacre, and for the Guardian which defended him at potentially enormous expense.

| | |
| --- | --- |
| Matthias Rath, the Dutch (or is it German) vitamin salesman has dropped his libel action against the Guardian. He is the man who is, without doubt, responsible for many deaths form AIDS in Africa, as a result of peddling vitamin pills as cures. The action was taken after Goldacre said, in the Guardian, that Rath aggressively sells his message to Aids victims in South Africa that Rath vitamin pills are better than medication". | |
Here is some of what has appeared already today
Fall of the doctor who said his vitamins would cure Aids – from The Guardian, with a video of the villain.
Goldacre's Badscience blog article on his victory .
Profile of Zackie Achmat – from The Guardian, Mr Achmat is the founder of the Treatment Action Campaign , instrumental in exposing Rath.
Extract from witness statements from the defence in the trial .
And a lot of publicity from Gimpyblog ("Ben Goldacre and The Guardian triumph over murderous Matthias Rath"), Holfordwatch , Quackometer and jdc325 blogs.
Then more in the Guardian the next day, Chris McGreal investigates the Rath Foundation
Nutritional therapist?
Let's be clear about what the words mean. Nutritional therapists are not like dietitians, and they are not like nutritionists. Nutritional therapists are solidly in the camp of alternative medicine practitioners, Don't
take my word for it. They say so themselves.
"For nutritional therapists (who practise Complementary and Alternative Medicine) optimum nutrition encompasses individual prescriptions for diet and lifestyle in order to alleviate or prevent ailments and to promote optimal gene expression through all life stages. Recommendations may include guidance on natural detoxification, procedures to promote colon health, methods to support digestion and absorption, the avoidance of toxins or allergens and the appropriate use of supplementary nutrients, including phytonutrients."
They love to use imaginary words like "detoxification", and, much more dangerously, they love to pretend that they can cure diseases by changes in diet. As long as you buy from them a stack of expensive "supplement" pills, of course. That means they are selling medicines, but by pretending they are selling food supplements they manage to evade the law that requires medicines to be safe and effective. That will not be so easy under new legislation though, and we can look forward to a few prosecutions soon.
Guess who runs an "Honours BSc degree" in Nutritional Therapy. No prizes for realising it is the UK's leading university purveyor of woo.
The University of Westminster
On their web site we learn that the Course Leader is Heather Rosa, and the Deputy Course Leader is Val Harvey. Harvey qualified in the subject at the Institute of Optimum Nutrition, the private college run by none other than the famous pill-peddler, Patrick Holford, about whom so very much has been written (try Holfordwatch, or the masterly chapter in Goldacre's Bad Science)
We don't know much about what is taught on the Nutritional Therapy course because the University of Westminster has refused repeated requests to say (but watch this space).. One can only assume that, whatever it is, they are not very proud of it. It seems a little unlikely that they will go as far as Matthias Rath and claim to cure AIDS -we'll just have to wait and see. Meanwhile we can get an inkling by looking elsewhere.
Course leader, Heather Rosa, pops up for example, on the expert panel of a web site called Supplements Compared.com. "Supplements Compared is designed to help you find the best dietary supplement product for your health needs." And what sort of advice do you find there? Try the page that compares 10 brands of CoQ10 (that is the stuff I wrote about recently, in "Boots reaches new level of dishonesty with CoQ10 promotion" – their advertising was deemed improper by the ASA ). It isn't a recommended treatment for anything at all, but you certainly wouldn't guess that from what is written by the 'expert panel'. The winners are, according to the 'expert panel', Boots' CoQ10 and Holland and Barrett's CoQ10. Winners? Perhaps the explanation for that comes elsewhere, under "How are we funded?". "Manufacturers who are awarded "best product" and "worth a look" are given the opportunity to promote this fact throughout the site for an additional fee.". Well well.
Deputy Course leader, Val Harvey has her own web site and business (I do hope thar Westminster does not pay these people a full time salary too). What can we glean from there? It has the usual scare tactics "Why
you are at risk?". Never fear; buy enough vitamin pills and you'll be saved.
Her home page makes some pretty drastic claims.
"Potential health benefits of your nutritional programme

An appropriate Nutritional Programme can benefit many conditions including:

Allergies

Arthritis

Asthma

Bloating, indigestion

Chronic degenerative diseases

Chronic fatigue, ME

Constipation, diarrhoea

Cystitis

Depression, mood swings

Digestive or bowel problems

Eczema, psoriasis, other skin problems

Food sensitivities

Frequent infections

Hormone imbalance

Hypertension or elevated cholesterol

Irritable bowel syndrome

Low energy

Menopausal symptoms

Migraines, headaches

Parasitic and fungal infections

Pre-conceptual issues

Premenstrual syndrome (PMS)

Sinus congestion

Stress

Thrush

Weight problems

and many others ….




These are just some of the wide range of health problems that may be helped by nutritional therapy. Even those who consider themselves well and healthy may be able to enhance their physical and mental health, as well as their performance, including athletic performance, by improving their nutrition."
There is, in my view, not the slightest bit of good evidence that swallowing vitamin pills can benefit most of these conditions.
But at least the list doesn't contain AIDS, so is all this really relevant to the case of Matthias Rath?
Yes, I believe it is. The University of Westminster may well not support the views of Matthias Rath (they won't say), but we have heard no choruses of protests about him from any nutritional therapists, as far as I'm aware. There is no mention of him at all on the web site of the British Association of Nutritional Therapists (BANT), the UK club for these people. BANT, by the way, has a rather curious code of ethics. It allows its members to take undisclosed financial kickbacks for the pills they prescribe to patients. If doctors were caught doing that they'd be struck off the register.
It is the existence of degrees in subjects like "nutritional therapy" that gives the subject a spurious air of respectability which allows seriously dangerous people like Rath to flourish with very little criticism. In an indirect way, the vice-chancellors who allow it to flourish (and Universities UK who do nothing about it) must bear some small part of the responsibility for the deaths of thousands of people from AIDS.
It is about time they did something about it.
Follow-up
ANH. The first reaction from the supplement-peddling industry comes from the Alliance for Natural Health on 16th September. It contains not one word of condemnation for Rath's murderous activities. It's hard to believe how low they will sink.
The Prince's Foundation for Integrated Health remains totally silent about Rath. HRH's concern for health seems to dry up if things don't suit his views.
The British Association of Nutritional Therapists shows it's total irresponsibility after a letter was sent to them to ask about their reaction. Their answer , on jdc325's weblog was "The association has no opinion to offer on Dr Raths vitamin trials.".
The first major victory in the battle for the integrity of universities seems to have been won. This email was sent by Kate Chatfield who is module leader for the "BSc" in homeopathic medicine at the University of Central Lancashire (UCLAN).
from Kate Chatfield…

Dear All,

It's a sad day for us here at UCLan because we have taken the decision not to run a first year this year due to low recruitment. The course will be put 'on hold' for this year and next until we see what happens with the general climate. Fortunately our masters course is thriving and we have been asked to focus upon this area and homeopathy research for the time being.

Of late UCLan has been the subject of many attacks by the anti-homeopathy league. Colquhoun et al have kept the university lawyers and us quite fruitlessly busy by making claims for very detailed course information under the Freedom of Information Act. The latest demand is for 32 identified lesson plans with teaching notes, power points, handouts etc. The relentless attacks have taken their toll and it appears that they have won this small victory.

The university has been very clear that this decision has been taken solely on the grounds of poor educational experience and is nothing to do with the current furore. They continue to be supportive of us and our efforts.

Best wishes

Kate and Jean
There is some background here. In July 2006 I made a request to UCLAN under the Freedom of Information Act 2000, in which I asked to see some of their teaching materials. I appealed to UCLAN but Professor Patrick McGhee, Deputy Vice-Chancellor (Academic), also turned down two appeals. A letter sent directly to Professor Malcolm McVicar, vice-chancellor and president of UCLAN, failed to elicit the courtesy of a reply (standard practice I'm afraid, when a vice chancellor is faced with a difficult question). (Ironically, McVicar lists one of his interests as "health policy".) So then I appealed to the Office of the Information Commissioner, in November 2006. Recently the case got to the top of the pile, and a judgment is expected any moment now.
Kate Chatfield's letter to her colleagues is interesting. She describes a request ro see some of her teaching materials as an "attack". If someone asks to see my teaching materials, I am rather flattered, and I send them. Is she not proud of what she teaches? Why all the secrecy? After all, you, the taxpayer, are paying for this stuff to be taught, so why should you not be able see it? Or is the problem that she feels that the "alternative reality" in which homeopaths live is just too complicated for mortals to grasp? Perhaps this attitude should be interpreted as flattering to the general public, because somewhere deep down she knows that the public will be able to spot gobbledygook when they see it. The revelation that the University of Westminster teaches first year undergraduates the "amethysts emit high yin energy" didn't help their academic reputation much either.
Much credit for this decision must go also to the pressure from the many good academics at UCLAN. When it was revealed recently that UCLAN intended to open yet more courses in forms of medicine that are disproved or unproven, they naturally felt that their university was being brought into disrepute. Opposition to plans to introduce new "degrees" in acupuncture and Chinese herbal medicine were exposed in Times Higher Education recently. It particular, great credit must go to Dr Michael Eslea from UCLAN's Psychology department. His open letter to his vice-chancellor is an example of scientific integrity in action.
The abandonment of this degree in medicines that contain no medicine is a small victory for common sense, for science and for the integrity of universities. Sadly, there is still a long way to go.
It is my understanding that 'bringing the university into disrepute' is a serious offence. Please note, vice-chancellor.
A few more judgments like that to suspend your homeopathy degree could work wonders for your reputation.
The follow-up
Watch this space.
The Guardian was quick off the mark -this story appeared on their education web site within 3 hours of my posting it "Homeopathy degrees suspended after criticism" by Anthea Lipsett. My comment there disappeared for a while because the Guardian legal people misunderstood the meaning of the last sentence. It's back now, with blame allocated unambiguously to the vice-chancellors of the 16 or so universities who run this sort of course.
UCLAN's web site seems to need some updating. The "BSc" in homeopathic medicine is still advertised there. as of 28 August.
UCLAN's best ally. Dr Michael Eslea, has had some publicity for his attempts to rescue his university's reputation. The story appeared in the "High Principals" column of Private Eye (Issue 1217, Aug 22, 2008). It also appeared in his local paper, the Lancashire Evening Post.
The Lancashire Evening Post catches up with homeopathy suspension story, two days after you read it here. But the UCLAN web site still advertises it.
Curiouser and curiouser. Not only have we the curious case of Dr Marks, but Holford's CV on his web site, and as submitted to the University of Tesside, has alway said that his degree from the University of York in experimental psychology was taken in 1973 – 1976. But an enquiry to the registrar of the University of York, elicited this response.
Dear Professor Colquhoun
Your enquiry about a claim to hold a degree from the University of York has been passed to me.

I can confirm that a BSc in Psychology was awarded to a P J Holford in 1979, as published in the Yorkshire Evening Press on 7 July 1979.


Sue Hardman

Academic Registrar

University of York
It does seem odd to make an error of three years in the dates of your own degree.
Read much more about all these inconsistencies at
Holfordwatch
and at
Quackometer
.
Update 17th September 2007
Another email today from the Registrar reveals that Mr Holford got a 2.2 degree.
One of the effects of this affair has been the posting of some critical examinations of some of the writings of Dr Ann Walker. I make no comment. The links are here.
This item appeared originally on the old IMPROBABLE SCIENCE page
The reversal of UCL's request to remove this page from UCL's server was, in large part, the result of the power of the blogosphere. Here are some of the things that did the trick.
"Moved to tears by the beauty of blogs". Goldacre wraps up the affair in the Guardian, and on badscience.net ("Stifling Debate – When Bloggers Attack").
He gives links to the close examination of the work of Dr Ann Walker that that is now appearing.
"UCL have just issued a smashing statement on Prof Colquhoun's de-excommunication." Comment from badscience.
This episode seems to have sparked a close inspection of some of the claims made by Ann Walker. Here are some examples.
"Dr Ann Walker and Her Neanderthal Theories". An analysis of Walker's theory about the Neanderthal diet, on the quackometer blog. Goldacre comments
"In one piece, Walker promotes the idea that neanderthals were not a distinct kind of human, but degenerate and malnourished versions of ordinary humans: buy pills or regress to a sub-human state, seems to be Walker's message. Yikes."
"Ann Walker festival: "There is no convincing evidence that Ginkgo biloba is efficacious for dementia and cognitive impairment" " Holfordwatch takes a cool look at more claims by Ann Walker.
"Red Clover comments leave a bitter aftertaste" Click here
"The War Against Gobbledygook" Comment from Astrophysicists.
"UCL Makes good" Comment from the University of Minnesota
University Diaries. A US Professor of English reproduced Ben Goldacre's first
article.
"Science bloggers unite" Comment from a Yale neurologist.
"The Guardian: a quackbuster . . . " Comment from MIT (and it's on the MIT server).
"UCL change tack: Colquhoun is back" The Sceptical Preacher speaks
Freedom of speech and litigious herbalists
Announcement 13 June 2007. UCL restores
DC's IMPROBABLE SCIENCE page.
After taking legal advice, the provost and I have agreed a joint statememt.
Read it on the UCL web site.
" . . . the Provost and Professor Colquhoun have taken advice from
a senior defamation Queen's Counsel, and we are pleased to announce that Professor Colquhoun's website – with some modifications effected by him on counsel's advice – will shortly be restored to UCL's servers."
I am grateful to UCL for its legal support, and I'm very grateful too for the enormous support I've had from many people, especially since Ben Goldacre mentioned the site move. Now all I need is a bit of help to get it into a more convenient format. The page will stay at its present address until there is time to sort things out. For some of the fallout from these events, click here. The name of the page has been changed from quack.html to improbable.html on the advice of lawyers, but the old addresses still work.
Announcement 30 May 2007.
My item about claims made for alleged benefits of the red clover and other herbs has resulted in complaints being made to the provost of UCL (Malcolm Grant), and to Chair of Council (Lord Woolf). The complaints have come from Alan Lakin, husband of Ann Walker. I have received no complaints from them myself.
In the six or years that I have been running this attempt to improve public understanding of science, I am aware of only two serious complaints being made, and as far as I know, this is the first to reach the level of the provost. This one resulted in a request to remove of this page from the UCL server, but that is now reversed.
Papers sent to me from Imperial College revealed abuse of crude an ineffective metrics for assessment of the performance of staff. These metrics are demonstrably bad science as well as inhuman. The Times Higher Education Supplement (June 1, 2007) devoted several pages to the problem. An extended version of my analysis is on DC's Goodscience blog.
The Health Supplements Information Service (HSIS) is a spin organisation for the supplements industry. I came across them when they attempted to discredit a report that supplements could actually increase mortality. In that case Ann Walker spoke for HSIS.
The same Ann Walker wrote an editorial for the British Journal of General
Practice (January 2007), "Potential micronutrient deficiency lacks recognition in diabetes". The conclusion is "Although still considered to be controversial by some, taking a daily multinutrient supplement would bridge the gap between intake and requirements and ensure that nutrient target intakes are met". The affiliation given is senior lecturer in nutrition at the University of Reading, where she has a one-tenth full time appointment. No competing interests are declared. The University of Reading tells me that she has "consultancies for two supplement companies and for the Health Supplement Information Service. Dr Walker has also declared a private patients clinic".
Ann Walker is also course director for an organisation called New Vitality. And she "operates a Clinic from her home on two days a week, using a combination of nutritional therapy and herbal medicine to treat patients with a wide variety of conditions." All this sounds rather less academic.And so it is. Take red clover. New Vitality's view is shown on the right What on earth is a "blood cleanser" or a "cleanser of the lymphatic system". This is so much meaningless gobbledygook. The term "blood cleanser" means nothing whatsoever.
An enquiry about what "blood cleanser" means has yet to produce a reply.

The description of red clover on the New Vitality site
And is red clover really good for "symptoms of the menopause"? There is quite a different view on Medline Plus. This is an information service run by the US National Library of Medicine and National Institutes of Health. They say, of red clover for menopausal symptoms,
"most of the available human studies are poorly designed and short in duration (less than 12 weeks of treatment).As results of published studies conflict with each other, more research is needed before a clear conclusion can be drawn."
Medline Plus lists six other indications for red clover that have been suggested
by herbalists. The conclusion in all seven cases is "Unclear scientific evidence for this use"
Likewise, New Vitality says of elderflower
"The primary use of elderflowers is for colds and influenze where its anti-viral properties come into play."
But Medline Plus says
"it remains unclear whether there is truly any benefit from elder for this condition. Additional research is needed in this area before a firm conclusion can be reached. Elder should not be used in the place of other more proven therapies, and patients are advised to discuss influenza vaccination with their primary healthcare provider. It should be noted that the berries must be cooked to prevent nausea or cyanide toxicity."
Thia item was posted originally on the old IMPROBABLE SCIENCE page
Twenty-five hospitals from London and southern and eastern England have already either stopped sending any patients to the Royal London Homeopathic Hospital or agreed to fund only a handful A campaign has started o save it, but the arguments are far from convincing.
This is reposted from the original IMPROBABLE SCIENCE page
The news is out. It was in February this year when I first saw some "Commissioning Intentions 2007-08" documents from several London NHS Primary Care Trusts (PCT), indicating their intention to break their contracts with the RLHH on the very reasonable grounds that homeopathy doesn't work. It seemed better to wait for the intentions to be implemented before saying much, because of the inevitable outcry from those who want sugar pills at the taxpayers' expense.
Then, in March 2007, the Health Services Journal carried a story "PCTs consider alternative to homeopathic hospitals" (free registration, or read it here).
On 8 April 2007, The Observer carried a special report, prominently featured on page 3.

"Royals' favoured hospital at risk as homeopathy backlash gathers pace
The Queen loves it. But alternative medicine centre's future looks uncertain as more NHS trusts axe funding"


Fisher and Queen,
Observer 8 April 2007
Peter Fisher, clinical director of the RLHH, is quoted as saying
"Twenty-five hospitals from London and southern and eastern England have already either stopped sending any patients to the RLHH or agreed to fund only a handful."

"Prince Charles is sympathetic, supportive and concerned. But he doesn't feel it's appropriate to intervene in any way because there's been some adverse publicity before about him 'meddling'. "
Fisher attributes this to the letter sent to PCTs by 13 of us, last May, in which we advocated that the NHS should not be paying for "unproven or disproved treatments". The leading signatory on this letter, Professor Michael Baum, is quoted in the Observer thus.
"If the Royal London were to close because of PCT deficits we would scarcely miss it".

"Homeopathy is no better than witchcraft. It's no better than a placebo effect. It's patronising and insulting for adults."

"Instead you could have a centre for palliative and supportive care, which would be of greater benefit and involve half the cost. Rather than losing something, we would gain something."
The backlash
The reaction seems to have started with a letter from homeopath Carol Boyce. Her letter starts thus.
ROYAL LONDON HOMEOPATHIC HOSPITAL UNDER SIEGE
"Death by stealth. The Royal London Homeopathic Hospital (RLHH) – the visible presence of homeopathy within Britain's NHS – an institution putting homeopathy in the public mind for the last 150 years – the place where homeopathy was seen to perform so well in the cholera epidemic of the 1840s – is being dealt a DEATH BLOW"
I'd guess the very first sentence must be something of an embarrassment to the RLHH's clinical director, who is far too sensible to believe that cholera can be cured by homeopathic sugar pills.
The red herring about cholera is repeated ad nauseam on hundreds of homeopathy sites (though most are curiously silent about whether they really believe that sugar pills can cure cholera). It is based on the report that during the London Cholera epidemic of 1854, of the 61 cases of cholera treated at the London Homeopathic Hospital, 10 died (16.4%), whereas the neighbouring Middlesex Hospital reported 123 deaths out of 231 cases of cholera (53.2%). Apart from the lack of any knowledge of the state of the patients on entry to hospital, it was also the case at the time that conventional medicine was no more based on evidence than homeopathy. Indeed the initial popularity of homeopathy could well have resulted not only from wishful thinking, but also because doing nothing at all (i.e. homeopathy) was less harmful than blood letting. The fallacy of the argument was spotted very early on by Oliver Wendell Holmes (senior) in his famous essay, Homeopathy and its Kindred Delusions.
But medicine moved on and homeopathy didn't. The history of cholera, like that of tuberculosis, contrary to what is suggested by homeopaths, is a triumph for evidence based medicine. The epidemic was halted not by homeopaths but by the careful observations of John Snow that led to his removing the handle of the Broad Street pump. If medicine had been left to homeopaths, people would still be dying of these diseases.
Carol Boyce invites you to write directly to Queen Elizabeth II, to save the RLHH. She has also started an e-petition on the UK government site. The petition includes the words
ROYAL LONDON HOMEOPATHIC HOSPITAL UNDER SIEGE

"The RLHH has been part of the Health Service for 150 years. "

"In 2005, 67% of GPs and 85% of practices in it's [sic] Primary Care Trust, referred patients to the hospital. The hospital provides effective and most importantly, COST-EFFECTIVE treatments."
Ms Boyce seems not to have noticed that the Prince of Wales' own Smallwood report decided that there was not enough evidence to come to firm conclusions about cost-effectiveness.
Peter Fisher himself has appealed for the survival of the RLHH in a letter dated 9 March 2007 [download copy of letter].
"The Royal London Homoeopathic Hospital needs your support
09/03/2007

By Dr. Peter Fisher, Homeopath to Her Majesty, the Queen.
There is no silly talk about cholera here, but there is a useful list of Trusts who have decided to abandon "unproven and disproved treatments". Fisher recommends you to read Marcia Angell's book to learn about the deficiencies of the drug industry. I recommend that too. I also recommend Dan Hurley's book on the even greater deficiencies of the quackery industry.
Fisher suggests you write to your MP to prevent closure of the RLHH.
I suggest you write to your MP to support closure of the RLHH.
The Times Higher Education Supplement (THES) published another bash at BSc degrees in anti-science. This one was accompanied by a defence from Brian Isbell, head of the department of complementary therapies at Westminster University. Isbell's defence was different from Westminster's first defence, but every bit as unsatisfactory, in my view.
Following the kerfuffle caused by Nature, THES asked for 800 words on the same topic, Bachelor of Science degrees in subjects that are anti-science (read it here). Every time I read an official validation document I am reminded inexorably of the inimitable Laurie Taylor, which is why the article starts thus.
The vice-chancellor of Poppleton University is pleased to announce that the university's finances have been transformed since the conversion of its old-fashioned department of physics and astronomy into the new department of alternative physics and astrology. Quality is ensured by the course validation and top Quality Assurance Agency rating, both awarded by a distinguished panel of academics with appropriate expertise in astrology. (Apologies to Laurie Taylor.)
As it happens, Laurie Taylor's column in the same issue of THES is on "Maintaining Standards", and is as grimly hilarious as always. And his column in the following week (13th April) was about the report of the external examiner, Professor J.K.L. Anonymous, on the Universlity of Poppleton's BSc in palmistry ("There were 36 first-class papers, 22 upper seconds and only one marginal failure". Well, there's a coincidence.
My piece ends thus.
If a few vice-chancellors appear to value bums on seats more than honest science they should justify their views in public.
THES plans soon to bring us some responses from the hitherto elusive vice chancellors. That should be interesting. Well they should have been interesting, but all but four of the sixteen letters that were sent by THES were ignored entirely, and the four replies that were received were deemed to be too boring to publish.
| | |
| --- | --- |
| This was accompanied by an article by Brian Isbell, who is head of the department of complementary therapies at Westminster University. He presumably had a hand in the (unsigned) response of Westminster to the Nature article, but this time the response was rather different (could that be because he'd read my comments on the original response?). This time there was no quoting of bad evidence, or the Society of Homeopaths, but rather a defence based on the fact that BSc degrees in CAM include some real scientific content. Let's take a look at this new response. Isbell says | Brian Isbell |
"The shared philosophy across Westminster's range of complementary therapy degrees is that students need a compulsory core of health sciences. This includes anatomy, physiology, biochemistry, pathology and differential diagnosis.
Phytochemistry and pharmacology are included for degrees in herbal medicine and nutritional therapy."

Brian Isbell
In fact homeopaths at Westminster get two courses on Physiology and two on anatomy out of a
total of 22 courses
. They get no biochemistry and no pharmacology at all. The standard of these courses is quite unknown because the university refuses to disclose any of its teaching materials. Let's suppose, for the sake of argument, that they are good. You can't learn physiology without subscribing to the principles of chemistry and physics. These principles include Avogadro's number and the very basic idea that response to a drug usually increases as you increase the dose. Both of these ideas are inconsistent with "homeopathic philosophy" (also the subject of four courses).

So on Mondays and Thursdays (for example) the students must believe that response increases with dose, but on Tuesdays and Fridays they are called upon to believe that response decreases with dose.

Isbell admits as much himself when he says "at times students have to work with conflicting scientific models that may not always fit with their clinical practice". What he does not say is how this absurd conflict is resolved, or how it can be made compatible with science or simple common sense. The course evidently teaches you how to believe several mutually contradictory things at the same time, or at least on alternating days. You don't need to be a scientist to see that is plain daft.
Not only are some of the doctrines of CAM incompatible with science or common sense, but they are often also incompatible with each other. Homeopaths subscribe to the bizarre doctrine that the less you give the bigger the effect, but herbalists do not. Herbal medicine is nothing other than pharmacology, albeit pharmacology as practised at the beginning of the 20th century, before biological standardisation was introduced to assure constant potency of medicines. So they want to give a sensible dose, but don't know what it is. Nutritional therapists go to the opposite extreme and want to give huge (and sometimes toxic) doses.
I have been told that herbal medicine students at Westminster are instructed not to talk to the homeopaths in another part of Isbell's school, because they talk rubbish. They even have separate sections on the university's intranet, so that one sort of CAM can't be polluted by the beliefs of a different sort of CAM. Likewise, students of reflexology are taught that a small area on the big toe is connected with the pituitary gland. Not only is this incompatible with physiology, but it is also incompatible with homeopathy, herbal medicine and nutritional therapy.
The department of complementary therapies seems to resemble a collection of religious sects at war with each other, rather than anything recognisable as science.
The second plank in Isbell's new defence is that students are taught to develop research skills. Homeopathy students get one course (out of 22) called "Methods of Research in Complementary Medicine", and a project, "Research in Practice". It is impossible to know what is taught on these courses because the university refuses to release any of the course materials. But I find it hard to imagine that the courses are very critical when the official response from the university cited the Spence (2005) study as though it provided evidence for the efficacy of homeopathy.
If that is the best the teachers can do, what hope is there for the students?
The day after "Science degrees without the Science" appeared in Nature, the University of Westminster issued a statement . In my view, their statement provides the strongest grounds so far to believe that the BSc is inappropriate.
Let's take a look at it.

"The BSc (Hons) Health Sciences: Homeopathy is a fully validated degree that satisfies internal and external quality assurance standards."
Well, since the University has so far refused to release any of the documents, it is hard to judge that that validation is worth. The validation documents will, no doubt, appear eventually. Watch this space.One mechanism that is intended to maintain the standard of degrees is the external examiner. Their identities, like almost everything else, are kept secret. In the case of the Westminster BSc in homeopathy, however, we are in luck. According to the
Teaching Quality Information
(TQI) site, their external examiner is the "Chair of the Society of Homoeopaths". Since April 2004, that has been Andy Kirk RSHom, a homeopath in private practice, with no degree and no scientific qualifications. He, I imagine, is not likely to question the bizarre homeopathic doctrine that the smaller the dose you give, the bigger effect you get.
Correction
(4 April 2007). It seems that Westminster supplied wrong information to the TQI site, and the external examiner is not Kirk. They refuse to say who it is. But watch this space.
"The University's stance received the backing of the Society of Homeopaths,
the UK's largest register of professional homeopaths".
Yes, I'm sure it did. The
Society of Homeopaths
is an organisation for homeopaths who have no medical qualification. Their scientific credentials can be judged from
this quotation
from their web site.
"If they are so dilute, how can they work?
After each dilution the mixture is vigorously agitated in a machine that delivers a calibrated amount of shaking. This is called succussion. It is thought that this process imprints the healing energy of the medicinal substance throughout the body of water (the diluent) as if a message is passed on. The message contains the healing energy."
This is pure gobbledygook. The word "energy" is being used in a way unknown to science. It is mere armwaving in an attempt to 'explain' a phenomenon that almost certainly doesn't occur anyway.

"In fact there is considerable evidence demonstrating the clinical effectiveness of homeopathic treatment, including a large outcomes study published in 2005, of an analysis of over 23,000 outpatient consultations at the Bristol Homeopathic Hospital, in which more than 7 per cent reported clinical improvement,"
(Notice the Freudian slip. That should be 70%)
The study to which they allude here has to be the worst paper ever published. It is the infamous Spence (2005) study. Oddly enough, this paper is one that Westminster students were asked to assess critically. Sadly, though, it hasn't been possible to see any marked answers.
The fact that this is the best evidence that the University can produce in response to criticisms is, perhaps, the best reason ever to think that the material being taught is not, in any sense, science, and is not appropriate for a BSc. It seems that they are hoist by their own petard.
A TV company funded a rather uninformative study of omega-3 fish oil by Prof Basant Puri if Imperial College and the Hammersmith Hospital. The media reports on the study were totally misleading It was not revealed that Prof Puri is named as "inventor" on a paten for the fish oil formulation, as discovered by Ben Goldacre.
Read more on the original IMPROBABLE SCIENCE page
Well this beats everything. Following the advice of the PPA, I re-submitted my request under the Freedom of Information Act to the Department of Health (DoH), which is where the PPA claimed to to have sent very single bit of information concerning their decision to make magnetic ulcer treatment available on the NHS.
When I mananged to decode the result (the DoH seem incapable of sending legible emails) this is what they said.
As you are aware, the decision by the PPA to allow Magnopulse;s 4Ulcercare on Part IX of the Drug Tarriff is a recent one and the documentation that went along with the application are still very much restricted as "commercially sensitive". We have therefore decided to withhold this information under the FOI Act.
Section 43: Commercial Interests
Section 43 exempts information whose disclosure would be likely to prejudice the commercial interests of any person. It also includes a specific exemption for trade secrets
Trade secrets in magnets? They are one of the oldest scams of the health fraud industry! Are the DoH really so enthusiastic to protect these non-existent trade secrets? (The company whose trade secrets the DoH are so eager to protect are under invesitgation by the Office of Fair Trading!) Or is the DoH merely colluding to cover up the cockup at the PPA?
Either way, the Freedom of Information Act 2000 has yet to prove it's worth the paper it's written on.
Why not write to your MP to ask them to approach the DoH about this absurd misuse of the Act?
I have requested an internal investigation by the DoH. Next the appeal goes to the Ombudsman.
In the discussion of magnets on the Badscience site, a Michael King says that 4ulcercare will be included in Part IX of the Drug Tariff because it meets the criteria of the Prescription Pricing Authority (PPA)
.
I presume this Michael King is Director of Planning and Corporate Affairs at the PPA, though he does not say so.
Michael King says
?There is no judgement offered about whether a product in the Drug Tariff
is more (or less) efficacious than any other, or the placebo effect.?
The criteria for inclusion in
Part IX of the Drug Tariff () include, in section 10 iii, ?They are cost
effective?
Will he please explain how a device can be cost-effective, if it is ineffective (relative to placebo)?
What the PPA says
Michael King has replied to my question by email (1 Mar 2006). He says
"The cost-effectiveness threshold for inclusion in the Drug Tariff is met if the 'effectiveness' of the device, as seen in data submitted by the manufacturer in support of the application, exceeds its cost to the NHS. "
Sadly this is still ambiguous. It seems to suggest that that whatever data
are submitted by the manufacturer are taken at face value, without any attempt
to evaluate their quality. So I phoned King to ask if this was the case. He
was helpful, but he said that it was not the case. He told me that
the data were subject
to some sort of low level evaluation, short of the sort of evaluation that
NICE would do. This seems to contradict his earlier statement (above) that
inclusion in the Tariff implies no judgement about whether a device is better
than a placebo.
King said also that listing in the Tariff
". . . is not a licensing decision nor a recommendation akin to the outcome of a NICE review"
The problem is, of course, that listing is seen as a recommendation by the public, by the Daily
Mail, and certainly by the manufacturer.
One thing, at least, is clear in this case. Whatever evaluation was done,
it was done very badly. But in order to try to find out exactly what evaluation
was done, and by whom, I'm having to resort to the Freedom of Information Act.
Watch this space.
What NICE says
Fraser Woodward (Communications Manager, National Institute for Health and Clinical Excellence (NICE)) writes as follows.
"The test of "cost effectiveness" applied by the PPA when determining whether or not a device should go on the tariff is very different to the way cost effectiviness is assessed by NICE"
That is pretty obvious, but how is the public meant to know that, when they hear that the NHS has declared a treatment to be 'cost-effective', that statement can mean two entirely different things according to which part of the bureaucracy the statement comes from?